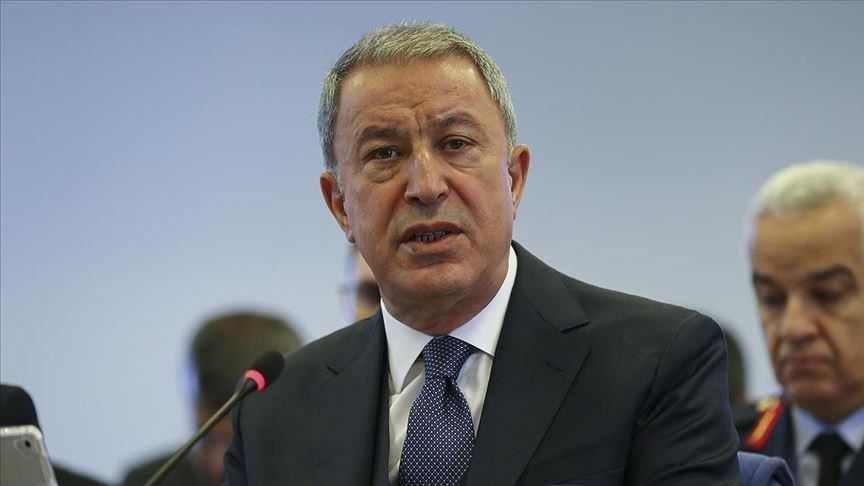 "Greeks are always going to the EU. You cannot do that!!! Come talk"
In an interview with the Anadolu agency, Turkey's Defence Minister Hulusi Akar accused Greece of its decision to deport the Libyan ambassador.
"As you know, the ambassador of Libya's legitimate and recognized government was deported. And that was because he was asked for a copy of the agreement and was deported on that excuse. We consider this to be a sign of weakness and lack of power, and I emphasize that this will not change the outcome", Akar said.
The Turkish minister in the interview showed Ankara's annoyance at Greece's efforts to get EU's support on the issue of the eastern Mediterranean.
Hulusi Akar said that "our Greek neighbors, instead of discussing these issues with us in order to find a solution, go to the EU every time to get support. And with propaganda and unreasonable statements paint a different picture. They think they will achieve something with EU support. This can not be done! You can't do that! Come talk, discuss, negotiate"./ibna