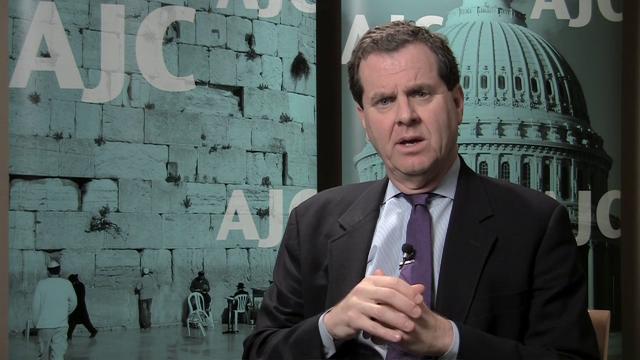 By Spiros Sideris – Athens
The American Jewish Committee (AJC) welcomes the decision to put to trial the leaders of the "neo-Nazi party" Golden Dawn for "criminal activity".
The Executive Director of AJC, David Harris, highlighted the "remarkable courage and determination" of the Prime Minister, Antonis Samaras, noting that he showed "moral leadership", while also praises the judiciary.
"The Golden Dawn threatens the very foundations of Greece, the cradle of democracy", Harris said, noting that "bringing the party leaders to justice for their criminal activity is important for the welfare and safety of Greek society".
As reported by the American Jewish Committee, the prosecutor Isidoros Dogiakos announced that 70 members of the Golden Dawn, including the imprisoned leader of the party, Nikos Michaloliakos and 17 other MPs of the party "should be tried for murder, possession of weapons offenses and multiple attacks on immigrants, leftists and homosexuals".
According to the announcement of the AJC, the categories cover a period of "more than thirty years of crime" and that "the Golden Dawn uses violence, intimidation and neo-Nazi symbolism to promote racist ideology against immigrants, Jews and others deemed 'non-Greeks'".
Finally, there is a reference to the statements of Prime Minister, Antonis Samaras, in a AJC event in New York in September 2013, that spoke of the "uprooting" of the Golden Dawn.