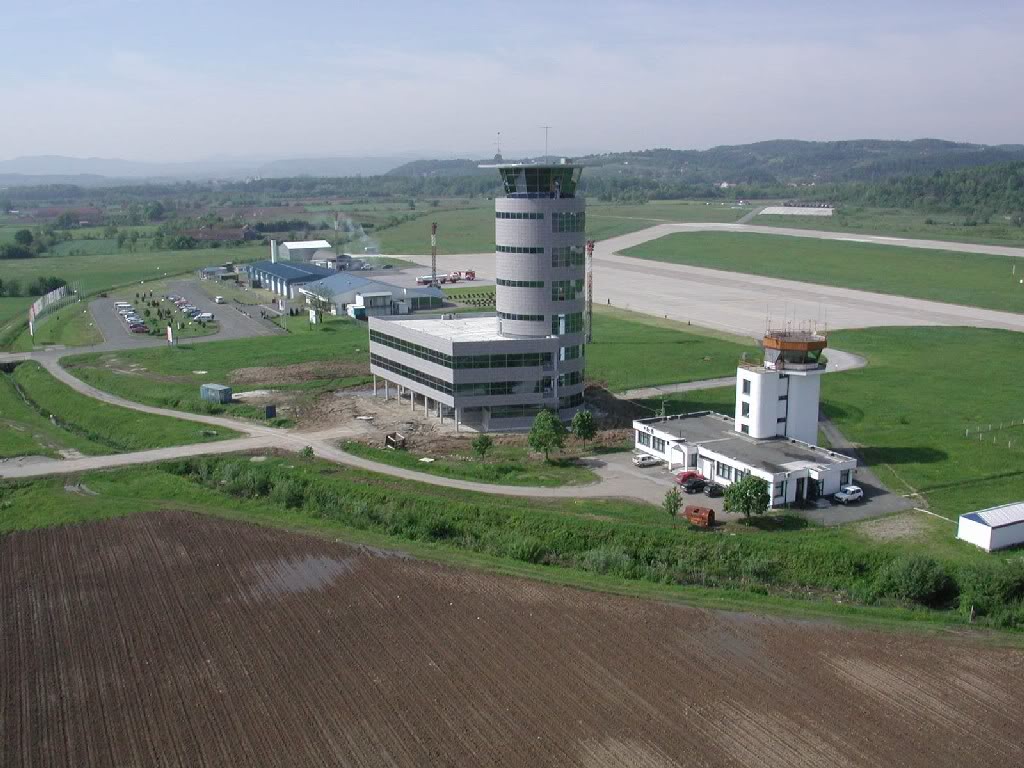 BiH has four airports which want to operate with sufficit but, in such a small market, it is near impossible. The have a chance for good business – apart from Sarajevo Airport – the other three were looking in low cost carriers, but there is no so big interest of these carriers. Banja Luka and Mostar, therefore, must try to find other sources to keep themselves in business.
Sarajevo is the biggest airport in BiH and most of the carriers are interested in flying from and to it. Also, this airport management last week continued negotiations with Wizz Air, which earlier this month were broken. Tuzla airport is the base for Wizz Air in BiH with a lot of flights and the list will be enlarged next year. All this forced Banja Luka and Mostar to review their offers to companies to attract them on these airports.
The Minister for Transport and Communications in the RS Government, Nedjo Trninic, during his recent visit to Banja Luka Airport, ruled out the possibility of low cost carriers (LCC) commencing services on this airport.
"We can cooperate with no frills carriers but we are burdened by other issues which are not to be made public. Low cost carriers are not our future. We are more focused on serious airlines to whom we can offer fair conditions. Tuzla Airport survive on donations made by the Canton and BiH Federation governments. We are not interested in such things. Tuzla Airport would not be in operation if it were not for subsidies", Trninić said to the media.
His statement came under criticism since, currently, only Banja Luka Airport is Air Serbia which maintain three weekly flights from Belgrade. The second company was B&H Airlines, which was flying between Sarajevo, Banja Luka and Zurich, but they suspended all flights in June last year. Last year, Edelweiss Air, announced that they will launch flights from Zurich to Banja Luka, but it suspended ticket sales shortly after publicising the new route.
"We must offer passengers both attractive and scheduled routes because the population is big enough for the airport to function properly and develop in the right direction. Low cost airlines are very demanding in terms of subsidies and airports do not benefit from them", Trninic explained in his statement.
Banja Luka Airport began talks with low cost airline Wizz Air over potential flights in 2013, however, negotiations have since collapsed. This Airport recently unveiled a 3.1 million euro expansion of its passenger terminal and the construction of a new cargo facility, which should commence in 2017. The main focus of the future project is the new cargo storage unit. However, Trninic is very optimistic with this investment.
"The airport will become more competitive and we will be able to talk with interested carriers. We will then have an opportunity to increase our passenger numbers and we will specially focus on cargo traffic. Banja Luka will be of interest to many airlines", Trninić concluded.
Mostar Airport is taking its chances with low cost carriers which will operate in order to bring passengers close to Medjugorje, the place of Madonna appearances. Wizz Air have expressed interest in getting involved in this business but the negotiations just begun. The airport management expects a "fair offer"./IBNA