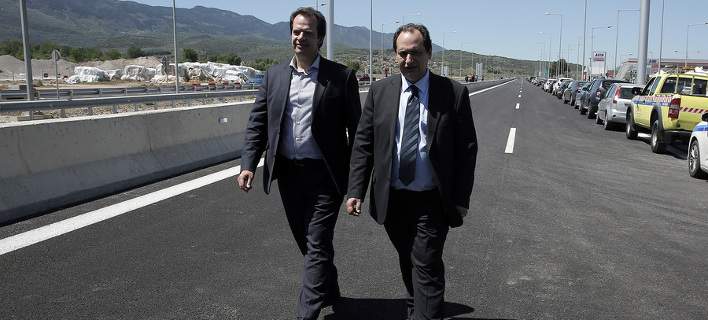 Athens, April 28, 2016/Independent Balkan News Agency
By Spiros Sideris
On July 16 begins the full and normal operation of the new airport of Paros, announced Chris Spirtzis.
According to the Infrastructure Transport and Networks minister, in the last four years were wasted in barren Paros line the same amount of money as the cost of the construction of the new airport, stressing that it will be big benefits the public by the new project, and quadruples air traffic Paros with benefits the economy, tourism and employment.
At the same time, he announced from Paros the upgrade of the airports on the islands of Milos, Naxos and Syros.
According to the figures presented by the Minister:
The project of the new 2,000-meter long runway at Paros airport which cost EUR 15.2 mln, was funded by the Public Investment Program, was completed and is to be delivered on May 15, 2016.
The siting procedures, technical environmental studies etc. for the new runway started in 1996, while the auctioning of the project took place in 2011. The total length of the runway is 2,000 meters, with an operational length of 1,400 meters, enabling landings and take-offs of large-capacity aircrafts and the connection of the island of Paros with all air domestic and international destinations. The project also includes other accompanying works (rainwater disposal, perimeter roads, etc.).
Also in full swing is the construction of a new terminal area of 750 square meters and accompanying projects, which are to be completed by July 16, 2016, to start the normal operation of the new airport of Paros.
In the works that are being done are includes the access road to the airport, the surrounding area with parking outside the terminal and landscaping (track) therein.
There is also planning to promote the second stage of works on doubling the useful surface of the terminal to 1500 square meters to meet passenger traffic 4 years from now. At the same time steps are being taken to construct the large terminal building area of ​​5,000 square meters. These areas can serve as exhibition spaces or venues.
There are immediate plans in Syros from YPOMEDI Ministry and CAA for technical projects regarding the operational upgrade of the island's airport, which include:
Expansion of the corridor, so that its overall length reaches 1,200 meters, dramatically improving the operational activity of the airport and allowing the operation of larger aircraft to serve the passenger traffic.
Expropriation of private land adjacent to the airport on a hill, which acts as a natural barrier. By the end of May 2016 the relevant studies will have been completed. There is also provision for a project that would cost about 540,000 euros, for excavation works of approximately 33,000 cubic meters for the removal of the hill that is an obstacle to the upgrading of the airport's operation.