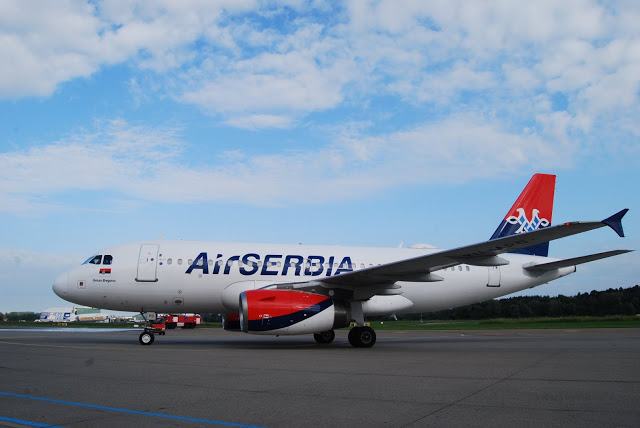 Due to rising interest, Air Serbia will increase the number of flights on the route Belgrade – Tivat. As Montenegro media reported, by the end of August, the company will maintain 26 flights per week. Passengers will have almost 2.000 seats at their disposal in the Airbus and ATR aircraft. The Serbian national carrier introduced direct flights between Niš and Tivat on 16 July. Until the beginning of the winter season, flights will be operating three times per week.
Air Serbia representatives stated that their company is committed to developing air traffic with Montenegro.
"Tivat and Podgorica are our most frequent destinations, with 216 return flights in August. Increased flight intensity comes as no surprise considering that Tivat is a very popular tourist destination. We firmly believe that we will make trips so much easier for our passengers", said CEO of Air Serbia Duncan Naysmith.
Danilo Orlandić, CEO of the Airports of Montenegro, said that Air Serbia was a very important partner for Montenegro. Last year they transported over 245.000 passengers to and from Montenegro.
"That number is going to be higher this year, especially thanks to the new Niš-Tivat line. This will contribute to the improvement of our economy. We expect that the Airports of Montenegro will serve 2,6 million passengers", Orlandić pointed out.
Serbian national air carrier and Airports of Montenegro have been maintaining successful partnership for decades.
Recently, the latest annual report of Airport Council International was published, which states that the Airports of Montenegro significantly boosted air accessibility. "The report suggests that Tivat Airport is among the leading growing destinations with 352 per cent growth rate", Orlandić stated./ibna