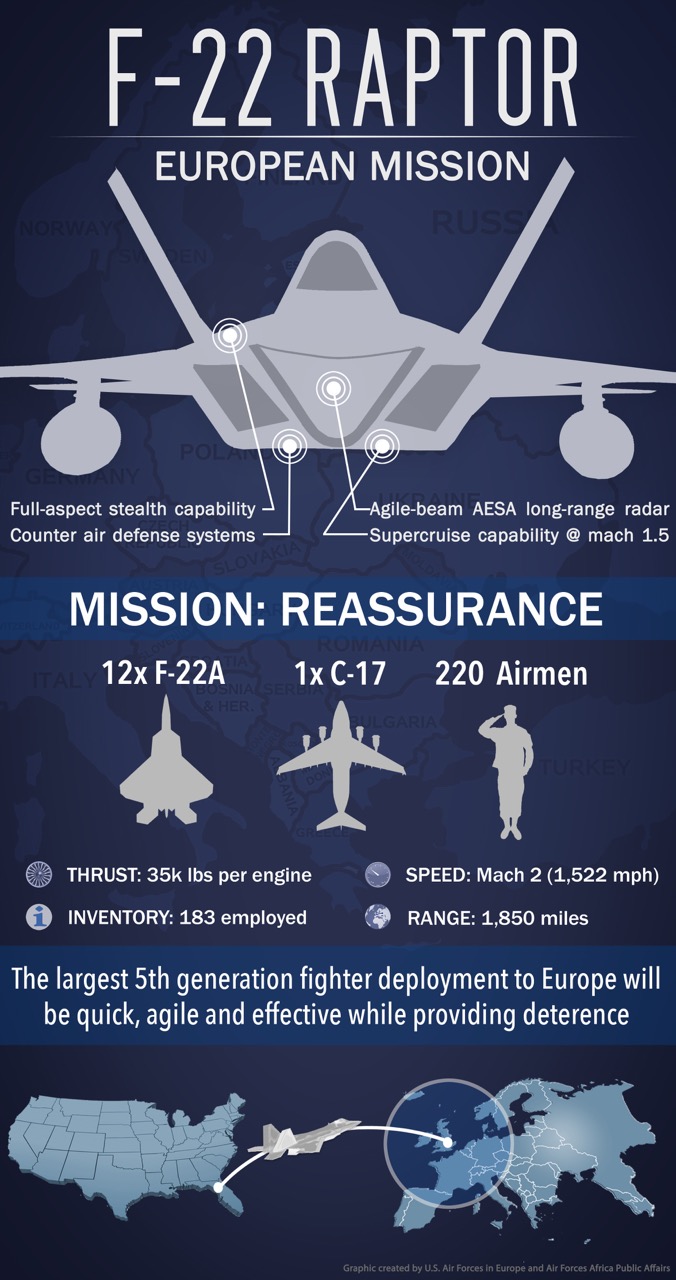 Bucharest, April 25, 2016/Independent Balkan News Agency
By Irina Stoica
U.S. Air Forces in Europe have brought some of their 5 generation radar invisible fighters to Romanian "Mihail Kogalniceanu" airport, as part of the "Operation Atlantic Resolve" exercise.
Two F-22 Raptor, the Air Force's newest fighter aircraft, landed at the Kogalniceanu airport today, marking their first appearance on Romanian territory.
The Raptor performs both air-to-air and air-to-ground missions allowing full realization of operational concepts vital to the 21st century Air Force. The F-22, a critical component of the Global Strike Task Force, is designed to project air dominance, rapidly and at great distances. It possesses a sophisticated sensor suite allowing the pilot to track, identify, shoot and kill air-to-air threats before being detected.
The military exercise known as "Operation Atlantic Resolve" have an important role in NATO's collective defence, especially at its eastern border. Multinational military exercises take place under its umbrella in the Baltics, as well as in Romania, Poland, Bulgaria and Hungary.