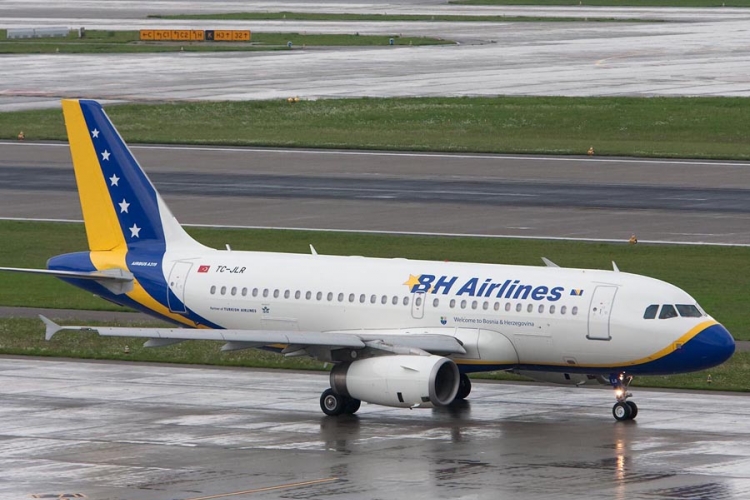 Sarajevo, March 18, 2016/Independent Balkan News Agency
By Mladen Dragojlovic
Air Arabia has become the second operator from the UAE to launch services from that country to BiH capital Sarajevo and the promotion of the new airline was held on Friday in Sarajevo International Airport.
While it faces no direct competition from Sharjah, it joins Fly Dubai which already operates from Dubai to BiH capital on a thrice-weekly basis. The Sharjah-based airline will initially operate its latest route between Sharjah and Sarajevo thrice-weekly, but will increase the frequency to five times per week by the end of March. General manager of Air Arabia Group, Adel Abdullah Al Ali,  said that  Sarajevo is the 116 destination where Air Arabia is flying abroad. He expressed satisfaction with the introduction of the line and pointed out that Sarajevo is a popular tourist destination throughout the year.
General Manager of the Sarajevo International Airport, Armin Kajmakovic, thanked the representatives of the company and said that the new airline will strengthen cooperation and boost tourism.
The celebration was a nice presentation of success and cooperation but all of the participants forgot one important thing – that BiH Avio Company "BH Airlines" is close to bankruptcy. Federation BiH Minister of transport, Denis Lasic, said to the media recently that it makes no sense to "revive the dead man" and that bankruptcy will be launched very soon. Lasic said that the assets and capital of "BH Airlines" are worth about 18 million KM, including the "one and a half plane", while on the other hand the company has more than 40 million of debt.
"The situation in "BH Airlines" is extremely difficult. We've seen this in 2015 when this Government took office. Even since 2006, everything went downhill. The FBiH Government has no emergency funds to service the company debt. The recapitalization that occurred was only a drop in the ocean in this situation, Lasić added and reminded that "BH Airlines " completely stopped its operation three months ago and that qualified staff in its employment went to other companies.
Lasić pointed out that the bankruptcy will only cover part of the claims, and that entity Government was trying to find someone to take over the airliner, but nobody wanted to do that.
FBiH Government has announced that, because of its debts, the company was cut off of electricity, telephones, while the access to offices at the headquarters of the company is disabled.