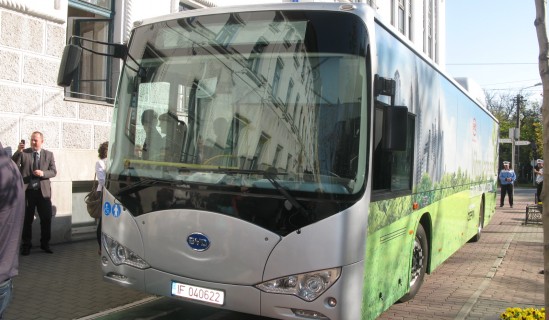 Bucharest, December 28, 2015/Independent Balkan News Agency
By Irina Stoica
At least half of Romania's car park should be electric by 2020. But that's only going to happen if the Parliament adopts a project submitted to the Senate by 6 MPs. The proposal aims at reducing the level of pollution in urban areas and promoting the new technologies for public transportation.
According to the project, at least 50% of the new means of transport purchased by the local authorities, the public transport companies, and companies subordinated to administrative-territorial units will have to be electric. The provisions would also apply to minibuses and school buses. Some private companies will have to comply, as well.
The level of pollution in urban areas will be reduced by lowering the gasoline and diesel consumption. "The electric public transport vehicles have a beneficial contribution to the communities' economic and ecologic sustainability," reads the legislative proposal.
The law can only come into force if MPs vote for it. The Senate will have to give the first vote.
At this point, only the city of Suceava (north-east) is involved in a project that will see all means of public transportation go "green" in 2 years.