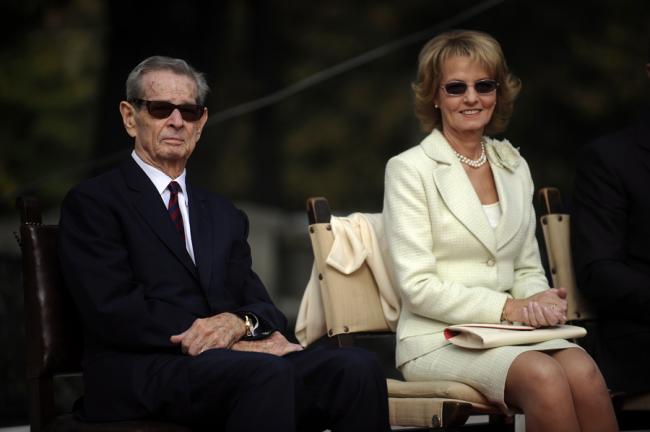 Bucharest, April 4, 2016/Independent Balkan News Agency
By Irina Stoica
King Michael of Romania's health is improving, but His Majesty will not travel to Romania in the near future. The update on the king's condition came from princess Margareta, at an event organized by the Romanian Academy.
Questions have been raised about the king's survival chances after the Royal House announced last month that he was severely ill and had undergone surgeries and treatment for cancer. The Swiss hospital where he had him under care released him on the 14th of March.
"His Majesty is feeling better now, he called me on my birthday. I feel a lot more relieved right now", princess Margaret said today. Asked about the king's recovery, his daughter said that it's a slow process but underlined that, since she was not a doctor, she'd not b able to give further details. She did, otherwise, reject the possibility that the king would be back to Romania in the near future. "I am going to visit him in Switzerland quite soon", the princess mentioned.
King Michael of Romania has been diagnosed with cancer and he is currently undergoing a complex and demanding treatment. He is suffering from chronic leukemia and carcinoma and he has undergone surgery in Switzerland.
He made the announcement via a press release on the 1st of March this year. "In recent weeks we have received news of a serious medical diagnosis. This situation comes in the year when family and country are celebrating 150 years since the founding of the dynasty and the modern Romanian state. My daughter Margarita, the Custodian of the Crown, I am sure will find the wisdom and the strength to represent me and to carry out my public duties. I have asked the Royal Council to continue its mission and provide advise to the Custodian of the Crown", read the King's message.