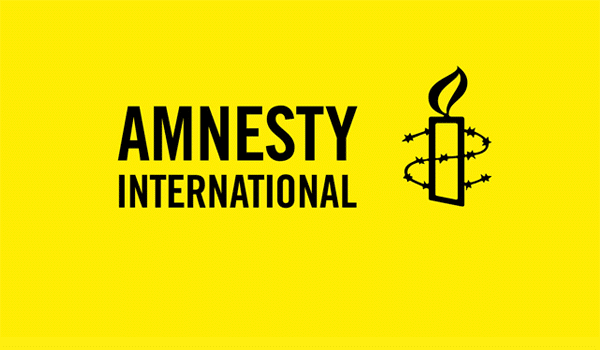 Pristina, 24 February 2016/Independent Balkan News Agency
By Elton Tota
Amnesty International (AI) organization has published a report on the state of human rights for 2015 in 160 countries of the world.
In the part on Kosovo, the report talks of a massive fleeing of Kosovar youngsters toward EU countries, cross ethnic tension and the establishment of the Special Tribunal on War Crimes.
The report says that from January to March 2015, around 48,900 citizens from Kosovo have sought asylum in EU countries.
"In Hungary, authorities have turned down asylum requests for 99% of asylum seekers and have repatriated them. In Germany, out of 29,801 decisions on Kosovo citizens, only 0.4% of them have been granted asylum", reads the AI report, which also says that the measures for repatriation remain inadequate.
The organization has also noted the growth of cross ethnic tension in Kosovo.
"Cross ethnic tension has significantly grown following Kosovo's unsuccessful effort for UNESCO accession", says the report, which also mentions the protests at the beginning of 2015 for the removal of the Serb minister for Returns and Communities, Aleksandar Jablanovic.
The latter had called protesters in Djakovica "animals", as they were trying to prevent several pilgrims from Serbia from visiting Djakovica on Orthodox Christmas on January 6.
"Serbs of Kosovo have received threats, they have been robbed and attacked and there have also been attempts of arson in Gorazhdec and Klina in May and July", AI says.
Amnesty International also recalls that 1650 people continue to be missing from the war in Kosovo and that the excavations that have taken place in several potential locations such as massive graves, no other locations have been identified in Serbia or Kosovo.
As far as the Special Tribunal on War Crimes is concerned, Amnesty says that the establishment of this tribunal has been continuously delayed by the parliament of Kosovo.
Among others also points out the opposition's protest after the agreement for the Association of Serb Communes signed on 25 August 2015.
The organization has also considered the intervention of authorities on 28 November in the offices of Self Determination to arrest one of its leaders, Albin Kurti as an excess use of force. /ibna/