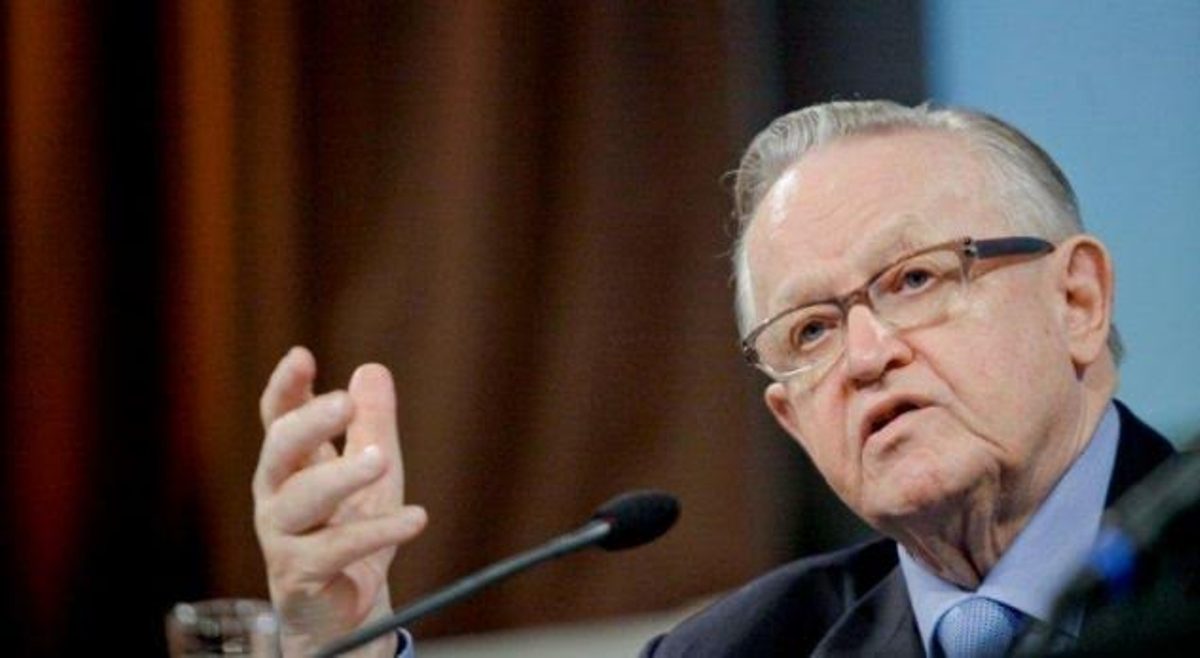 The former UN envoy for the stratus of Kosovo, Marti Ahtisaari has declared that dialogue between Kosovo and Serbia must continue.
"Don't waste any time and continue your dialogue with Serbia. This is the only way to create stability in the country. Dialogue must not be ignored".
Ahtisaari has made these comments through a video in a seminar hosted by the Finnish embassy in Pristina dubbed "Mediation of peace, management of crises and Ahtisaari's Plan – The way forward".
He said that good relations between the countries of the region are key to the future.
"You must have good relations with other neighboring countries too. All the sides must discuss with each other, because this is the only way to find sustainable solutions. In order to have a stable state, rule of law must prevail", he said. /balkaneu.com/