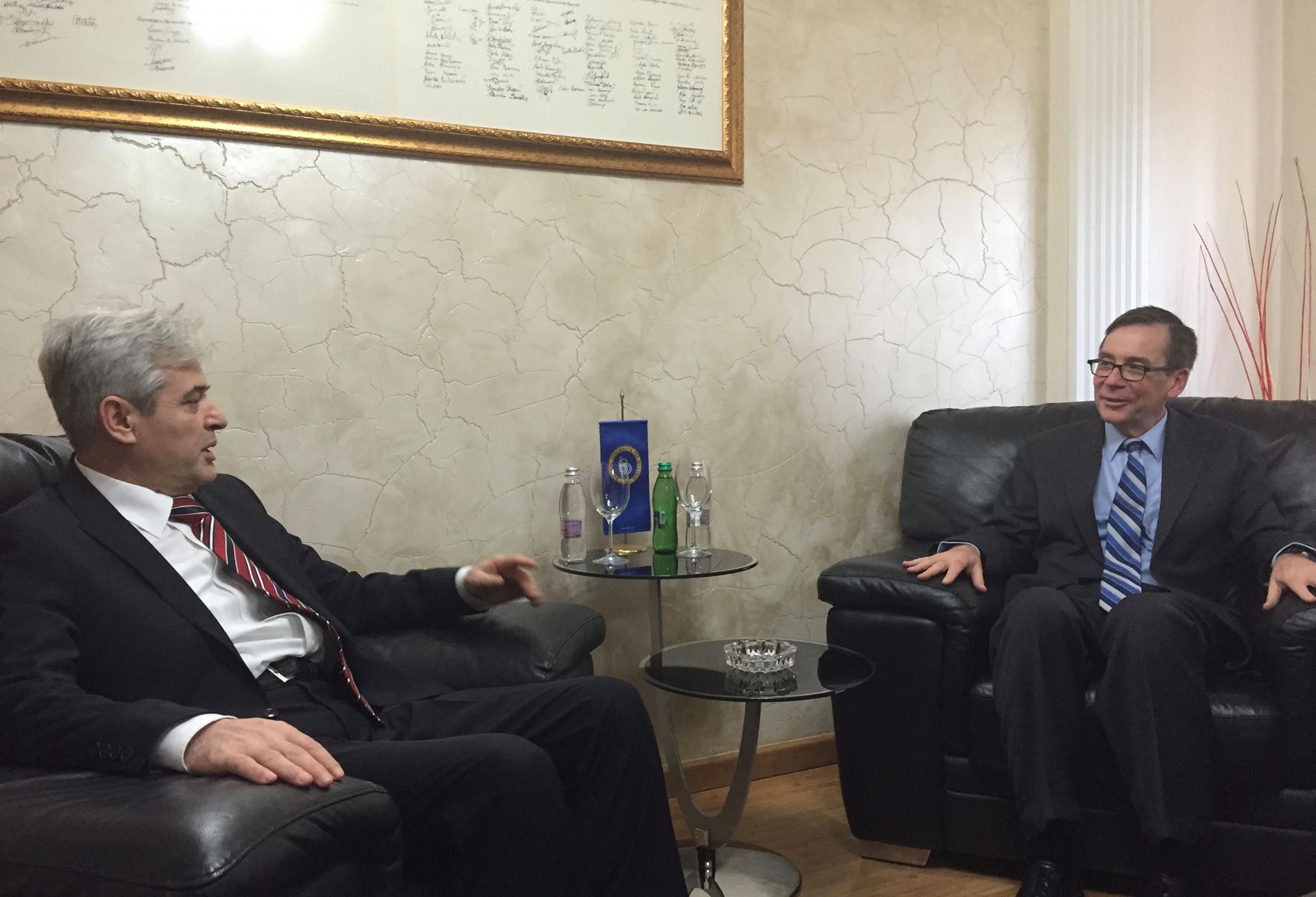 DUI's party leader, Ali Ahmeti had a meeting at the US Embassy with the U.S. State Department Director for South Central European Affairs Matthew Palmer and the US Ambassador, Jess Baily.
Ahmeti and Palmer had a conversation about the political happenings in the country and the region, the systematic reforms, the rule of law, the relations with the neighbors and the NATO and EU integrations.
Ahmeti has introduced Palmer and Baily with DUI's focus in the systematic reforms, the rule of law, the finishing the Ohrid Agreement and the integration into NATO and the commencing of the negotiations for an EU accession.
Ahmeti has stated again that the NATO membership is an absolute priority and that DUI is doing everything for the country to accomplish this goal.
-The NATO membership will accomplish all of Macedonia's strategic dillemas, it will influence the interethnic relations including the region's stability and that is why we are working diligently in that directions – said Ahmeti at the meeting.
The interlocutors also spoke about the language equality and the situation in the region./IBNA