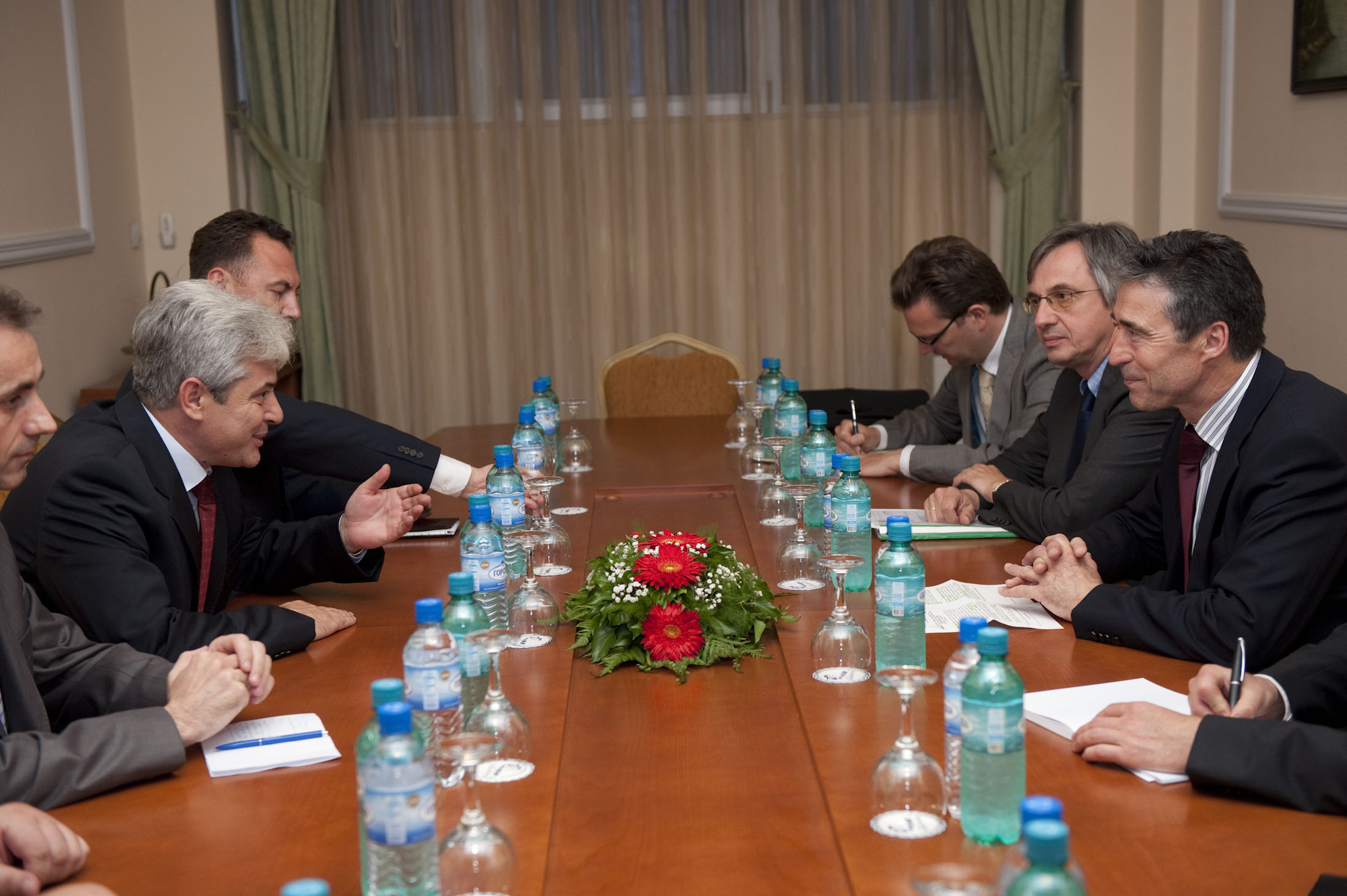 Skopje, June 16, 2014/Independent Balkan News Agency
By Naser Pajaziti
Ali Ahmeti, leader of the largest Albanian party, BDI (Democratic Union for Integration) has sent a letter to NATO secretary general, Anders Fogh Rasmussen, asking for his support in the solution of the name dispute with Greece.
"As we discussed in our  May 22 meeting in Skopje, all the achievements of the country after the Ohrid Peace Agreement are a result of a joint investment of the international community and local leaders.
But, the success of these achievements is seriously being challenged by the unresolved name dispute of my country with neighboring Greece, which impedes our aspirations for accession in the NATO and EU. For us, NATO has no  alternative. Therefore, I agree with you that it's now time for NATO and that visionary and courageous decisions are now required from politicians, because this would be a contribution to sustainable peace, good cross ethnic relations and economic development", reads the leader of BDI, the political subject which is part of the new governing coalition with VMRO-DPMNE of prime minister Nikola Gruevski.
According to Ahmeti, the solution of the name dispute is important for the country and Western Balkan, as it was the case with Kosovo and Serbia, which had a positive impact on the entire region.
"I'd like to express my gratitude to you and assure you that we remain a committed partner in order to achieve this objective. I'd like to take this opportunity to reiterate the urgent necessity of the involvement of the international community in facilitating this process", reads the letter sent by leader of BDI to NATO General Secretary. /ibna/