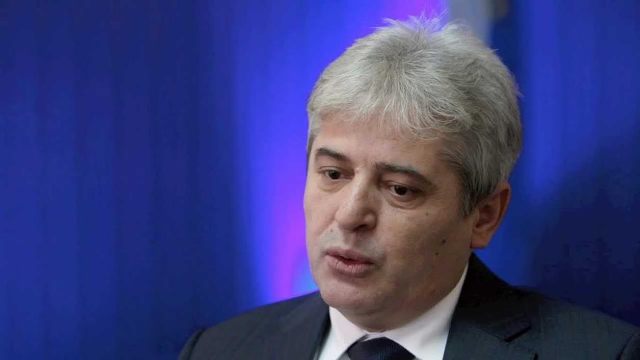 Skopje, 6 January 2016/Independent Balkan News Agency
By Naser Pajaziti
A delegation of the party in power, BDI (Democratic Union for Integration) will hold a visit to Athens on 8 January. According to this party, BDI delegation will be led by the leader of the party, Ali Ahmeti, accompanied by the two deputy prime ministers, Musa Xhaferri and Fatmir Besimi.
The agenda of this visit includes a meeting with Greek Foreign Minister, Nikos Kotzias, but also other meetings of a parliamentary level.
BDI's press release says that Ahmeti and Kotzias will exchange opinions and ideas on neighboring relations, on pending issues between the two countries and Euro Atlantic integration.
Foreign Ministry in Skopje declared that this visit is a political visit and not a governmental visit.
"This is a political visit and not a government meeting. This visit was not agreed with VMRO-DPMNE as part of the government", says the Foreign Ministry, which has commented the presence of the two deputy prime ministers, Xhaferri and Besimi in this visit.
Diplomat and former ambassador of FYROM to the OSCE in Vienna, Arsim Zekolli declared for IBNA that no details have been given on this visit.
"The news for Ali Ahmeti's visit to Athens has been announced along with hundreds of other things that we have heard so many times. But we don't know if this visit was requested by Ali Ahmeti or whether an invitation was sent by the Greek Foreign Ministry. This detail, which is lacking, would explain everything", Zekolli said.
This visit takes place a month after the visit of the Foreign Minister of FYROM, Nikola Popovski in Athens. This visit was considered to be historical, as it was held after 20 years. Meanwhile, several months ago, deputy prime minister for European Integration, Fatmir Besimi also held a visit to Athens
A part of the media in FYROM have demanded explanations from the Greek Foreign Ministry, which has not released any comments on this visit. /ibna/