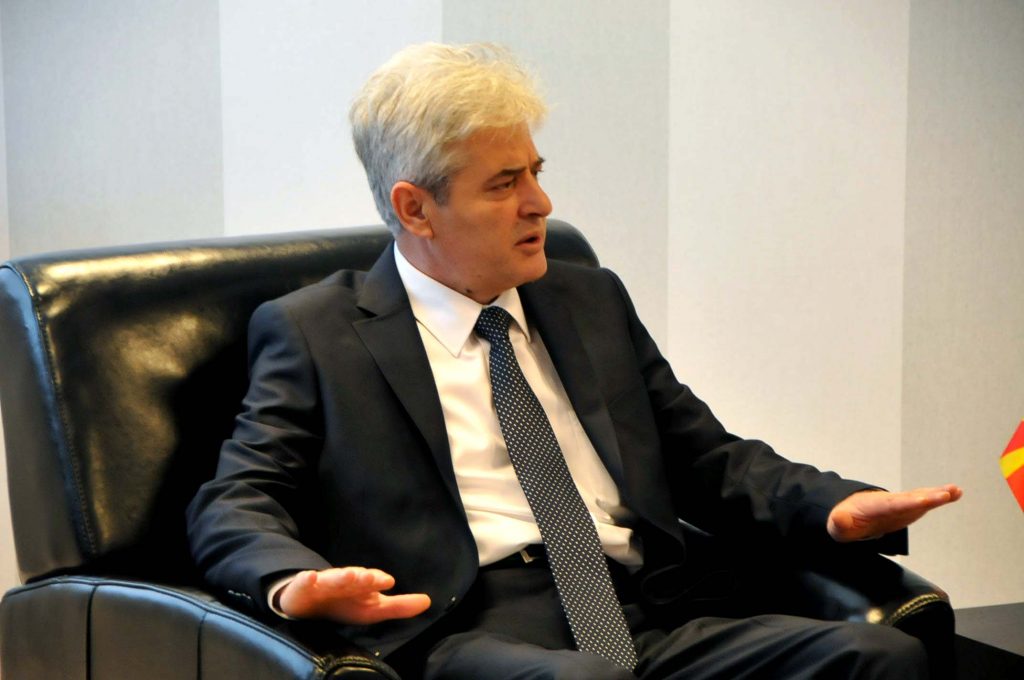 The leader of BDI, Ali Ahmeti has reiterated the stance of his party that it will not give up on the request to make Albanian an official language in the entire territory of the country. Ahmeti said this during the meeting that he held in Skopje with the German ambassador, Christine Althauser.
Ahmeti said that BDI is not interested in entering a government at all costs and he has not ruled out the possibility of remaining in opposition if the demands of this party are not met.
"An open and constructive debate is taking place within BDI in order to enter a coalition with VMRO-DPMNE, LSDSM, to enter a wide coalition, to remain in opposition or to repeat the elections", leader of BDI, Ali Ahmeti said.
Meanwhile, Ahmeti stressed the need for Germany's support and for the holding of reforms in the country, stressing that the Albanian language, reforms and integration in the NATO and EU remain absolute and nonnegotiable priorities for BDI. /balkaneu.com/