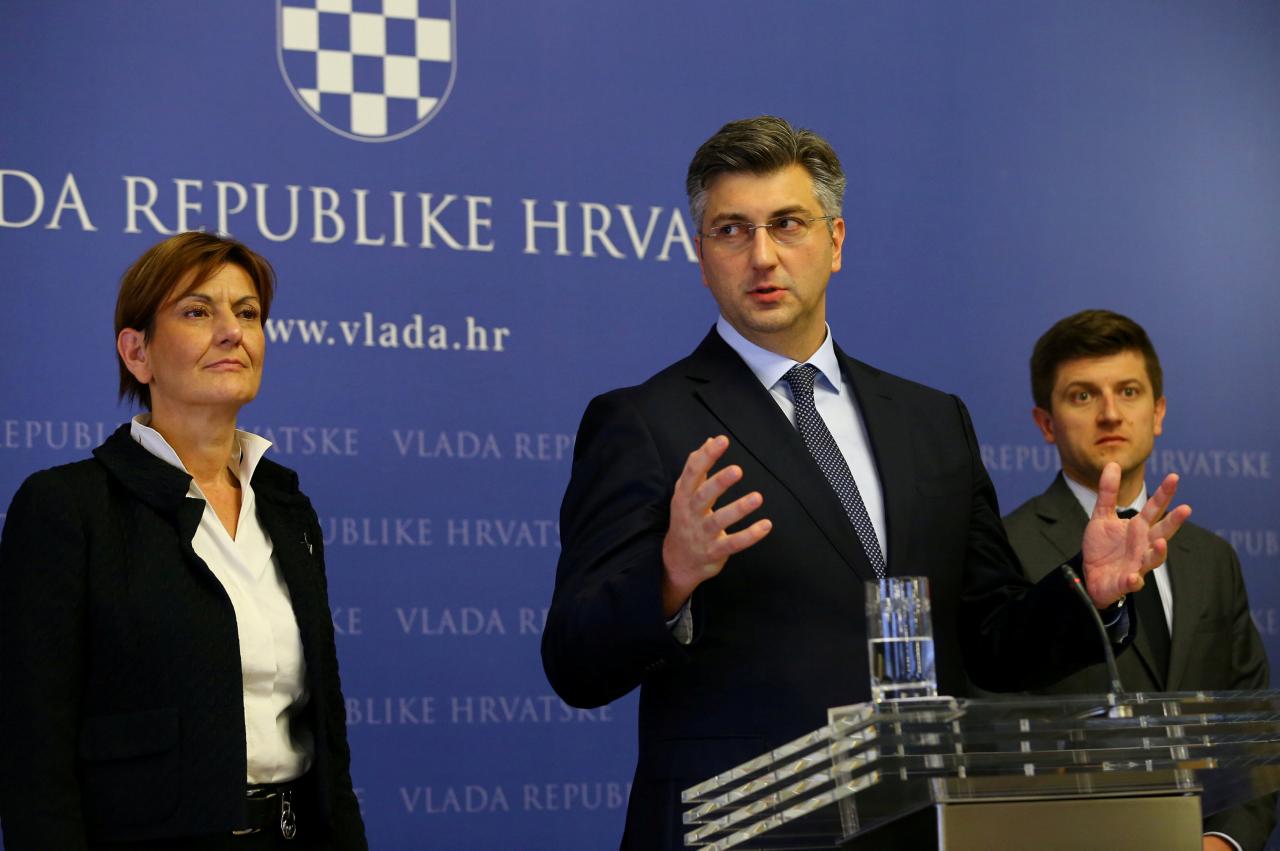 Martina Dalic, the Croatian Vice-Prime Minister and Economy Minister, resigned on Monday over Agrokor leaked emails "that suggested she had used her position to help associates benefit from the restructuring of the ailing food giant Agrokor" after its scandal rocked the country's politics and finance world.
Some days ago, a news site published correspondence of Dalic "and various consultants, lawyers and brokers who later became members of the state-appointed extraordinary management of Agrokor – or whose companies made lucrative deals with Agrokor", exhibiting her relation to them. Despite their existence, the former deputy PM rejected aiding people close to her.
Still, the scandal was too big and she decided to announce her resignation, saying that she wishes distance herself from the cabinet so as not to negatively affect the government.
The announcement was made by Martina Dalic herself at a joint press conference with the Croatian PM Andrej Plenkovic, on Monday.
Balkaninsight.com reports that Dalic explained "she was resigning as she 'did not want to be a burden' to the Prime Minister's government and to Plenkovic's ruling Croatian Democratic Union, HDZ."… / IBNA
Main Photo (File)