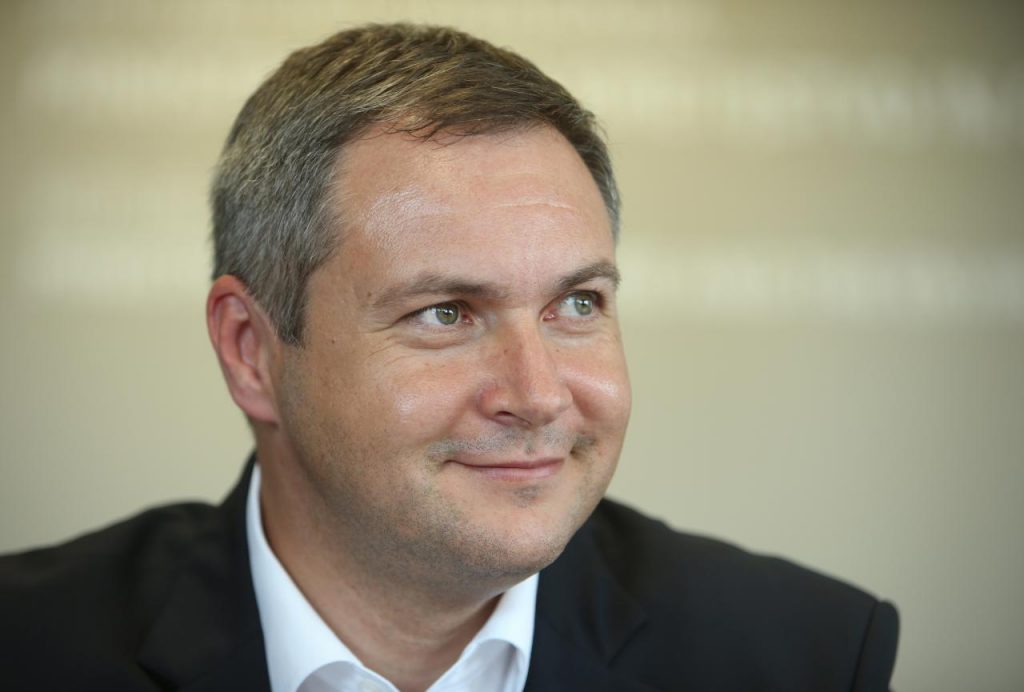 Beijing, 2 November – Agriculture Minister and Deputy Prime Minister Dejan Židan will start a week-long visit to China and Hong Kong on Friday to further strengthen the ever closer ties in agriculture and food, as well as in forestry, where Slovenia is coordinating cooperation with the wider region.
Two of Slovenia's key projects related to furthering the international integration of its agriculture, food and forestry involve China.
One is direct cooperation with China and the other is the cooperation within the 16+1 group of Central and Eastern European countries and China, where Slovenia has adopted the role of coordinator for forestry.
Židan, who will be accompanied by a political and business delegation, will also visit, upon the invitation of his counterpart Han Changfu, the 11th agriculture and trade forum for China and Central and Eastern European countries, meaning the annual 16+1 ministerial meeting, hosted this year by China.
The business delegation will present itself at the China International Agricultural Trade Fair in Kunming and at the Hong Kong International Wine and Spirits Fair.
The Hong Kong wine fair is one of the most important in that part of the world and will also feature Slovenian producers this year.
"Our goal is to boost exports of Slovenian wines into these regions. We have relatively stable exports, the prices are growing successfully. In 2010 the exports were at around five, six million litres in the value of EUR 6m, while we now established the value has more than doubled," Židan said before the visit.
Closer cooperation between Slovenia and China has been boosted by several high-level visits, including by Chinese Vice Premier Wang Yang to Slovenia in November 2014 and a return visit by Židan to China in November 2015.
An action plan on cooperation in agriculture was signed in 2014 and trade has been growing, with wine becoming Slovenia's main export item.
In 2013, the Slovenia-China trade in agricultural and food products amounted to EUR 4.1m, EUR 1.2m of which were exports to China.
The figure rose to EUR 5.8m in 2014, with exports to China at EUR 1.8m, and to EUR 12.3m in 2015, with Slovenia's exports at EUR 6.7m.
Total trade between the two countries amounted to EUR 906.4m in 2015, EUR 758.5m of which were imports from China.
Permits are key for boosting trade, so Židan will again meet the leaders of the General Administration of Quality Supervision, Inspection and Quarantine of the People's Republic of China (AQSIQ) during the visit.
A protocol for the exports of Slovenian dairy products to China was singed during the visit last year and the first containers with Slovenian milk are already being shipped to China. Slovenia is now focusing on permits for fish cans, meat products and honey and honey-based products.
The basis for the close cooperation in forestry was also laid during Židan's visit to China last year, when the two sides signed a memorandum on cooperation between China and countries in Central and Eastern Europe, which led to Slovenia's role as coordinator./IBNA
Source: The Slovenia Times