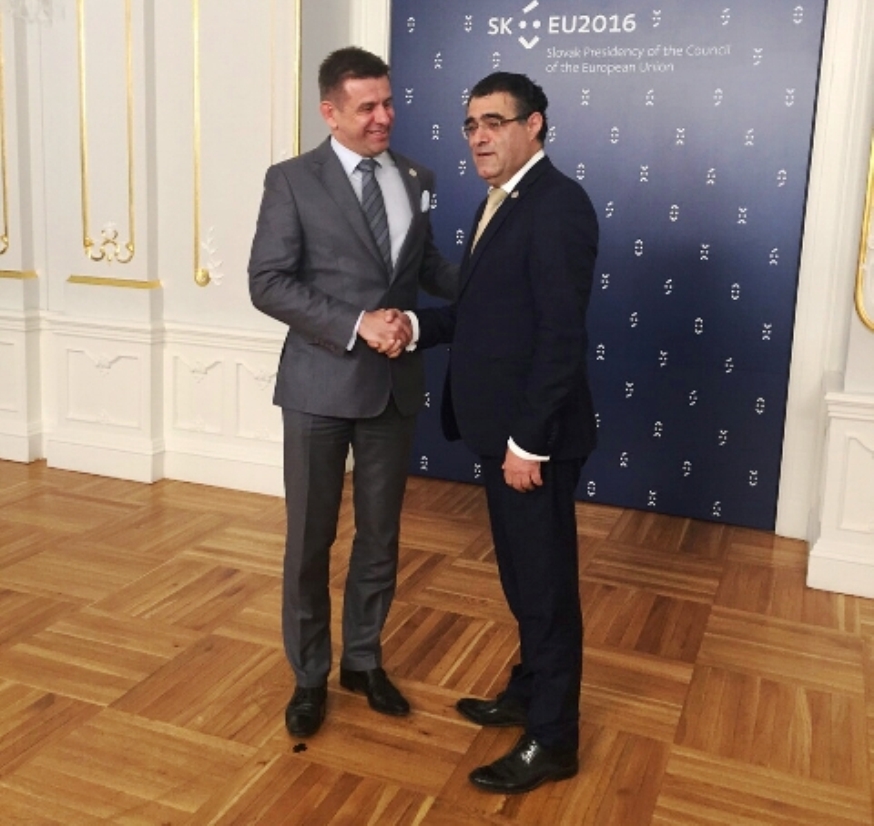 Nicosia, July 13, 2016/ Independent Balkan News Agency
By Hari Stefanatos
The Minister of Agriculture, Rural Development and Environment, Mr Nicos Kouyialis, participated on 11 and 12 July, in the informal meeting of Environment and Climate Ministers of the EU, held in Bratislava under the Slovakian Presidency of the Council of the EU.
The meeting mainly focused on climate change and ways to deal with its repercussions. More specifically, the EU Ministers exchanged views regarding the priorities that must be discussed and decided upon during the forthcoming Summit on Climate Change, to be held in Morocco, in November, within the framework of the implementation of the Paris Agreement.
Speaking at the meeting, Mr Kouyialis noted that the implementation of the Paris Agreement should remain a priority at the negotiations in Morocco, with emphasis on the commitment to reduce emissions, transparency, adaptation and funding. He also said during the Morocco Summit significant issues of the Paris Agreement should be clarified, the most important one being the differentiation vis-a-vis the obligations between the developed and developing states.
With regard to funding, Mr Kouyialis said the new funding mechanisms foreseen in the new institutional framework on climate and energy (2021-2030), should aim at strengthening the EU's transition into a low-carbon economy. More specifically, as regards the proposed Innovation Fund, he underlined that its implementation scope should include, besides innovative projects on Renewable Energy Resources and Carbon Collection and Storage, innovative projects entailing low carbon dioxide emissions in industrial fields, both large and small scale. Mr Kouyialis proposed that during the evaluation of the projects that are up for funding, an additional criterion be incorporated giving priority to projects that are to be constructed in member states which are already gravely affected by the repercussions of climate change.
The Minister of Agriculture added that it is important to have the necessary structure in place for the effective operation of the new financial tools as well as a targeted selection of projects for funding, so that they contribute to the attainment of the objectives of the new institutional framework of the European Union on climate and energy, and also of the Paris Agreement.
Lastly, a joint meeting of Environment and Energy Ministers of the EU also took place to discuss the system of governance of the Energy Union. Speaking during the meeting, Mr Kouyialis stressed the need to create a flexible system of governance, which will, on the one hand, allow member states to choose for themselves the most effective policies and measures to implement, in the context of achieving the objectives of the Energy Union, and, on the other hand, reduce the existing administrative burden.
Source: PIO