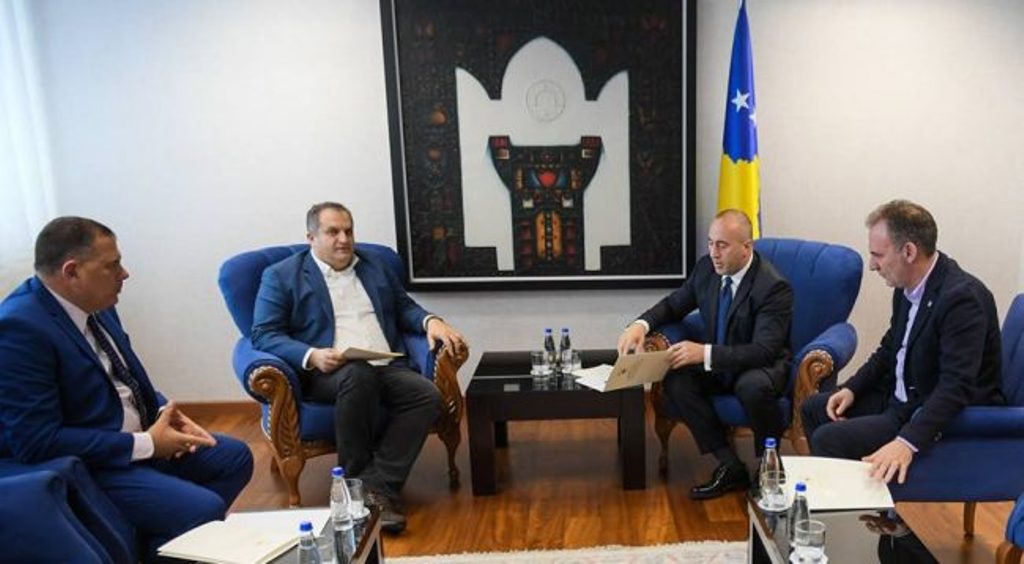 Today, the Prime Minister of Kosovo, Ramush Haradinaj has held a meeting with the joint chairmen of Kosovo's negotiating team in the talks with Serbia, Fatmir Limaj and Shpend Ahmeti.
After the meeting, he said that the achievement of an inclusive agreement with the neighbouring country means mutual recognition between the two countries.
"This peaceful agreement secures Kosovo a seat at the UN and other international organizations. Kosovo, which is committed to sustainable peace and stability, is determined to fully normalize its ties with Serbia", Haradinaj said.
The scope of dialogue between Kosovo and Serbia, according to the European Union, is the relaxation of relations between the two countries, in order for Kosovo and Serbia to push forward their process of European integration.
Kosovo and Serbia started dialogue for the normalization of relations between the two countries with the assistance of the European Union at the beginning of 2011. So far, several agreements have been reached, but a part of them have never been implemented.
This year, the involvement of the US in this process has been announced along with the achievement of a final agreement. /ibna/