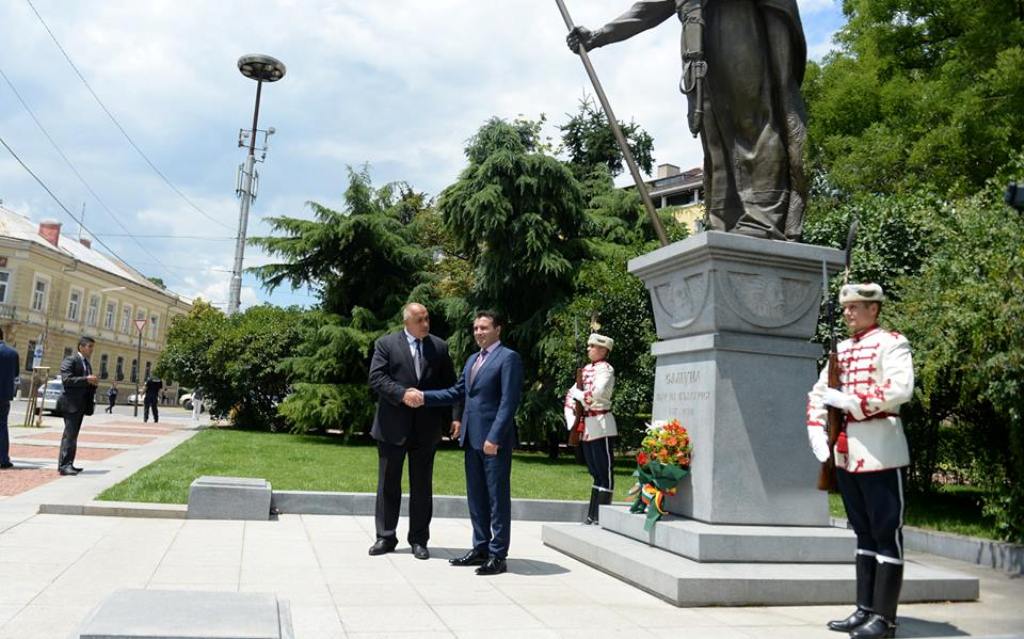 Through a letter addressed to the government, VMRO-DPMNE MPs have demanded the harmonized agreement reached between FYROM and Bulgaria to be made public.
According to this party, the government must submit this agreement to Parliament, as the Bulgarian government has done, because the fact that this agreement is being kept secret, is a cause for concern.
"We believe that this concern could be overcome by sharing the text of the harmonized agreement with Parliament. This would be in line with the promises for transparency that the government has made", VMRO-DPMNE said.
Meanwhile, Prime Minister Zoran Zaev said that the agreement for good neighboring relations with Bulgaria overcomes the agreements between the two countries concerning pending issues.
"Bulgaria is the first country which accepted Macedonia's constitutional name. Through this agreement, Bulgaria wants to remove all barriers that have existed between the two neighboring countries and wants to support Macedonia in its EU integration path", Zaev said.
Zaev held his first official visit to Bulgaria, where, along with his counterpart, agreed on overcoming barriers between the two countries by signing an agreement which will be finalized in August this year, which also marks the Uprising of Ilinden, organized by historical personalities considered to be heroes in both Bulgaria and FYROM. Bulgaria doesn't even recognize the Macedonian language, as according to this country, this is a Bulgarian dialect. /balkaneu.com/