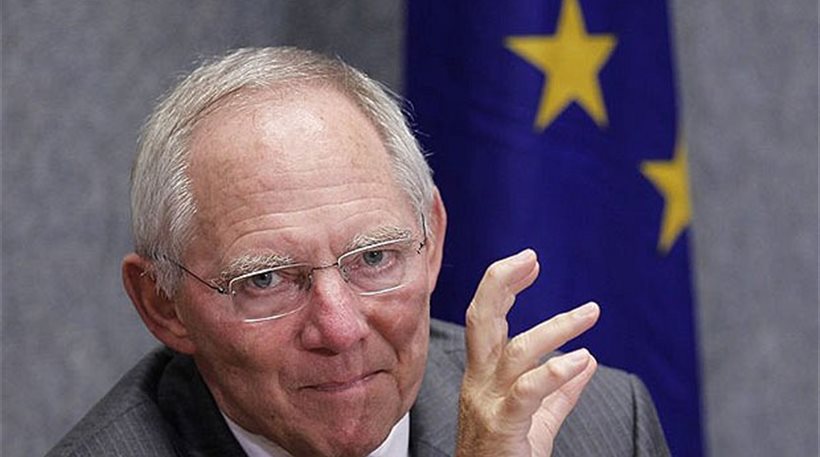 By Spiros Sideris – Athens
To the clarification that there was no bilateral agreement on further support to Greece at the meeting of the Greek Minister of Finance Gikas Hardouvelis with his German counterpart Wolfgang Schäuble proceeded yesterday the Ministry of Finance of Germany.
According to Bloomberg, the German Ministry refutes reports of the Greek Media on the talks and makes it clear that the discussion Hardouvelis – Schaeuble was "not binding".
"We reject the reports in the Greek media that Germany and Greece reached an agreement yesterday to further support Greece after the bailout program", he told Bloomberg Frank Paul Weber, spokesman of Wolfgang Schaeuble, via email. "The meeting ended without concrete results", he added.
Exiting the meeting with his German counterpart on Wednesday, Hardouvelis expressed his belief that Germany will help Greece in search of the steps for the next day.
'Mr. Schaeuble in particular, is Europeanist. He wants a strong euro, a strong eurozone. It was emphasized in our meeting that to have a strong eurozone, we must have a strong Greece", said the Finance Minister.
It is worth noting that circles in the Finance Ministry reiterated shortly after Hardouvelis – Schaeuble meeting that there was no talk of a third bailout of Greece. "There will be a new relationship after January 1 – its final form has not yet been decided. We will find a mutually acceptable solution", the same sources pointed out.