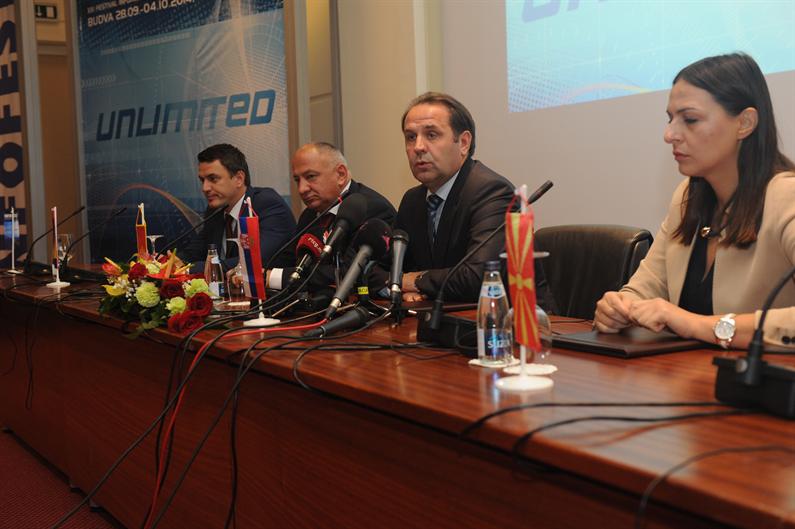 By Adnan Prekic – Podgorica
Representatives of government authorities of Montenegro, Serbia, Bosnia and Herzegovina and FYR Macedonia have signed a agreement in Budva on lowering the cost of roaming services in the mobile networks. The protocol, which was signed throughout the festival information technology "Infofest", envisages that until 2017 the price of roaming services in the four countries of the region will be reduced to a level that is determined by the directive of the European Commission. In that way, the cost of roaming services will be three times lower of the currently price in the countries of the Western Balkans.
The signed memorandums agreed to establish a coordination body, which will consist of representatives from the regulatory authorities of the signatory countries. This authority will define the exact dynamics of how prices of roaming services  should be reduced progressively in the next three years.
Serbian Minister of Trade, Tourism and Telecommunications , Rasim Ljajic, said it was necessary to do three practical things so that the Agreement is implemented. The first point concerns the specific dynamics of the decreasing cost of roaming services. Changes of regulations in the national legislations is a another thing. A third practical matter concerns the discussions with mobile operators. "We are aware that they will not be delighted with our initiative, but we will do our best to present a very clear economic arguments why it is also in their best interest that the Agreement is realized", said Ljajic.
Montenegrin Deputy Prime Minister and Minister of Information Society and Telecommunications, Vujica Lazović said that by signing the agreement there will be enough space for all participants in the telecommunications market to adapt to tha new regulations. This Agreement will aslo be open to other countries. The representatives from Albania and Turkey did not sign the agreement, because they had not completed the internal procedures in their countries.
Minister of Information Society and Telecommunications of Montenegro, Serbia and FYR Macedonia in Skopje last year signed the initiative for inclusion of these countries into the roaming regulation, which last year came into force in the EU. On beginning of this summer, mobile phone users in the European Union could more easily make calls, send messages, and surf the internet while they were staying abroad. In early July, within the EU plan "Connected Continent", came into force a decision on the maximum allowable roaming tariffs. This was an interim measure towards the eventual abolition of roaming, scheduled for the end of next year.