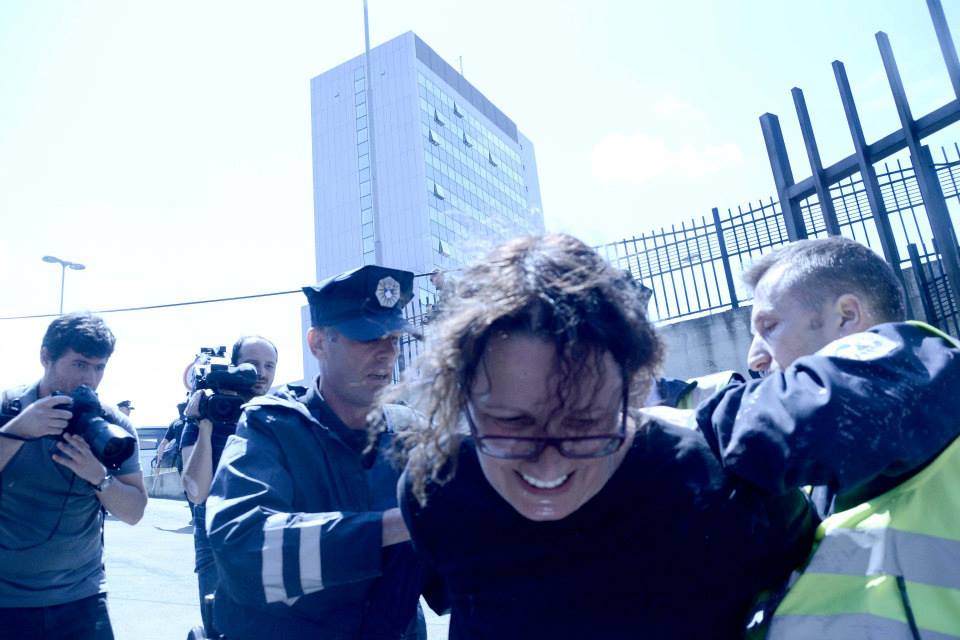 Pristina, June 27, 2013
Amid a high level of tension and many objections within and outside parliament, Parliament of Kosovo has ratified with 84 votes in favor and three abstains the agreement between Kosovo and Serbia.
In order for this ratification to be achieved, Self Determination Movement MPs were forcefully removed from the parliament's podium. Security personnel have removed the leader of Self Determination, Albin Kurti and other MPs of SD.
Meanwhile, police of Kosovo inform that 69 protestors have been arrested outside parliament. According to police, 17 of its officers have been wounded in this protest.
Self Determination MPs occupied the seat of speaker of parliament, Krasniqi and the seats of the members of the government in parliament. /ibna/