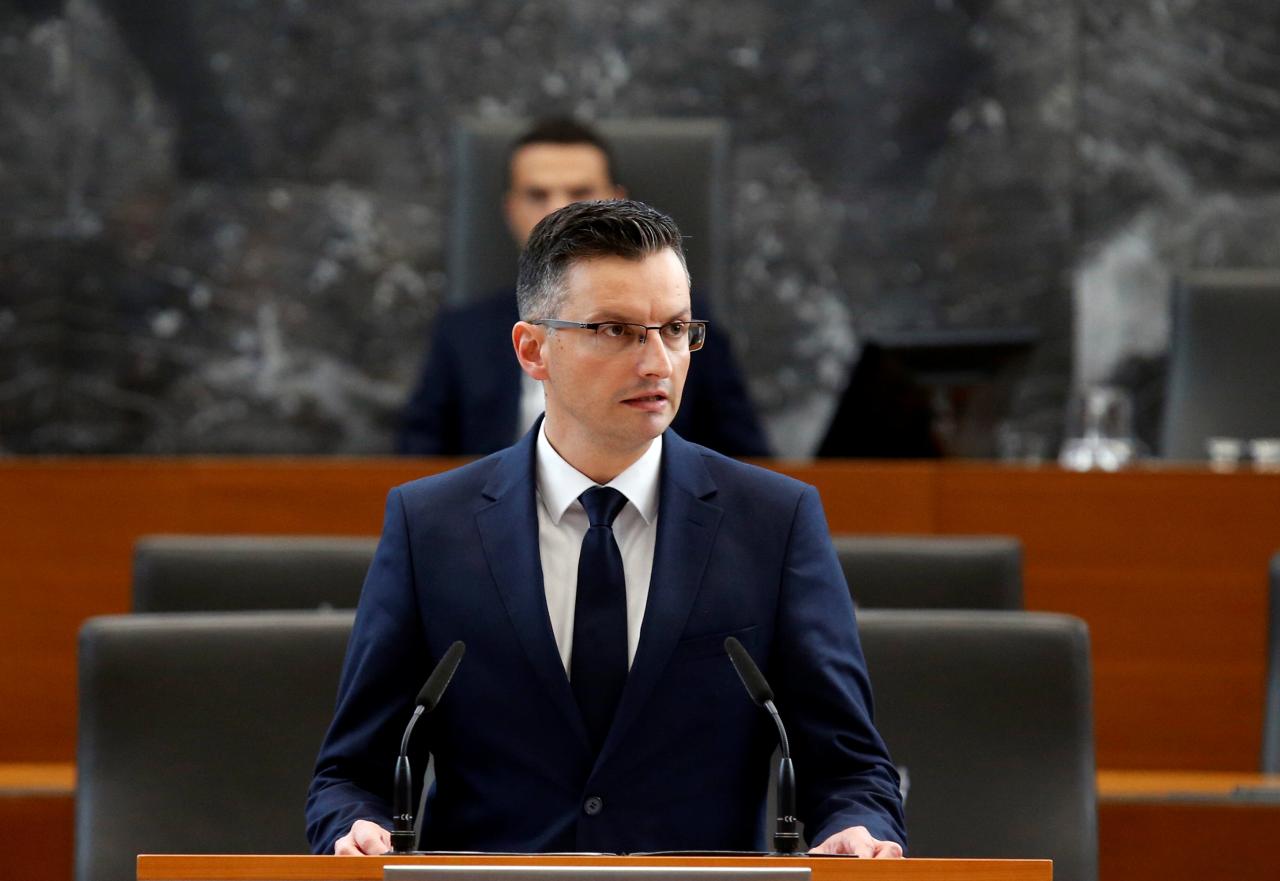 Party heads of Slovenia's fresh coalition government led by Marjan Šarec and his LMŠ party, have reached an agreement on the ministries each group will be responsible of.
Thus, the LMŠ, apart from the position of the Prime Minister-designate, will get another four ministries. The Social Democrats will hold the position of Speaker of the National Assembly and three more ministries, the SMC Modern Centre Party will get four ministries, the SAB Party of Alenka Bratušek three, and the Pensioners' Party DeSUS two ministries.
LMŠ: Health Ministry, Interior Ministry, Public Administration Ministry, Finance Ministry
SocDems: Head Dejan Židan to serve as speaker, Justice Ministry, Education Ministry, Culture Ministry
SMC: Foreign Ministry, Environment and Spatial Planning Ministry, Labour, Family, Social Affairs and Equal Opportunities Ministry, Economic Development and Technology Ministry.
Alenka Bratušek Party (SAB): Will contribute the ministers for infrastructure and for Slovenians abroad, Government Office for Development and European Cohesion
Pensioners' Party (DeSUS): Defence Ministry, Agriculture Ministry and will get a deputy speaker of parliament
Slovenian rtvslo.si reports that SD deputy group's leader, Matjaž Han, explained that during the negotiations the SD accepted everything that was offered to them.
"The impression is that we lost and that we're very bad negotiators. I don't know who the winner in this story is. I know that together we can all be winners, if we do something good for the country." According to him it is of minor significance "who will distribute millions and who will have a bigger influence on the economy".
Igor Zorčič, head of the SMC deputy group noted, "We assess, that in such constellations, the government could function for a certain period." He explained that this government, "from the very beginning, has been predicted a short life". Nevertheless, in his opinion, "a good division of power could significantly prolong the coalition's life span, perhaps even for a period of four years"…. / IBNA
Main Photo: Slovenian Prime Minister-designate Marjan Šarec while speaking in parliament