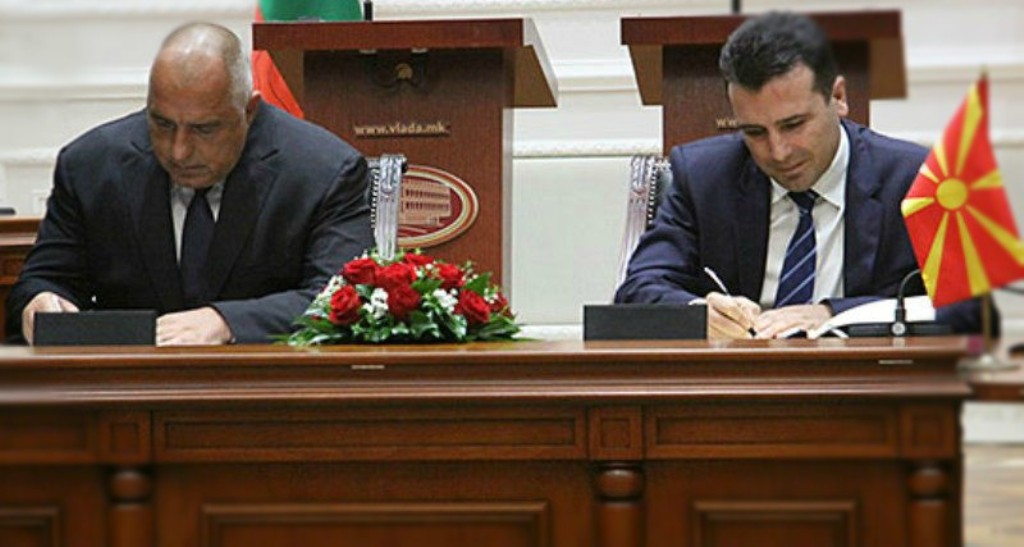 Today, Parliament of FYROM will vote for the adoption of the agreement for good neighboring relations between FYROM and Bulgaria, which was signed on 1 August last year, between the prime ministers of the two countries.
Prior to this parliamentary session, Bulgarian ambassador, Ivan Velikov Petkov has presented the program of his country on the occasion of the EU rotating presidency which will be taken over by Bulgaria for the period January-June 2018. The Bulgarian ambassador said that his country will offer its strong support for FYROM's quick accession in the EU.
Prime Minister Zoran Zaev has said that the agreement with Bulgaria opens up serious perspectives for the country.
The largest opposition party, VMRO-DPMNE has said that this agreement generates negative effects, because according to it, Zaev's aim is to redefine the country, change its name and turn it into a state without history. /balkaneu.com/