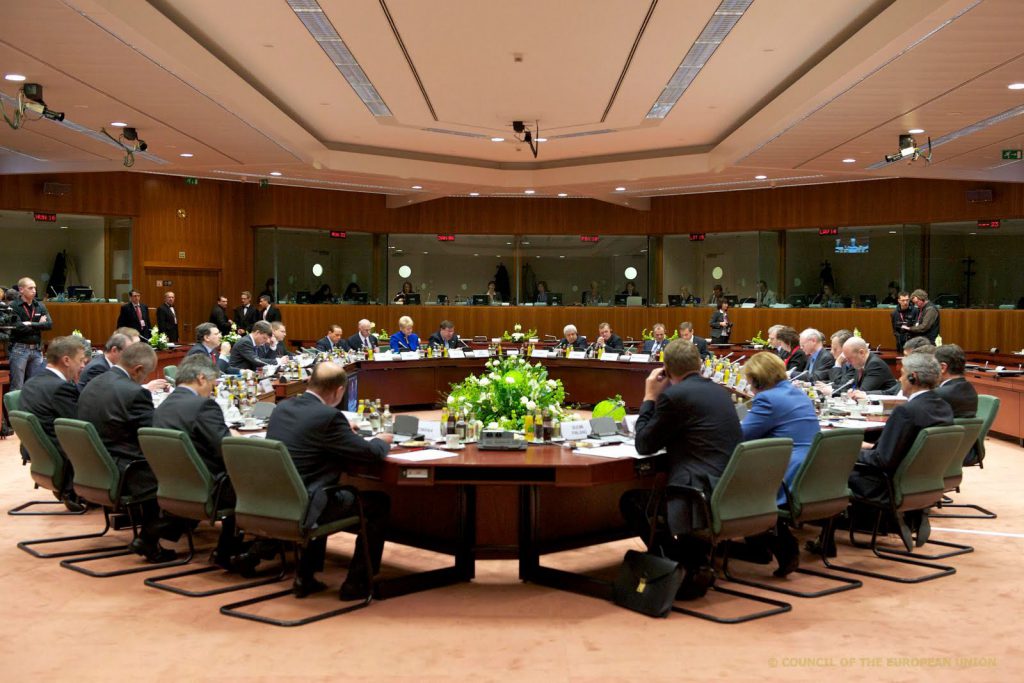 There was no breakthrough at the Eurogroup meeting held on Monday, with Athens and creditors still in disagreement over the measures required to conclude the ongoing program review. It is unknown when the "quartet" of creditors will return to Athens for direct talks while local media reports suggest that an informal deadline for an agreement by 7 April will most likely be missed.
"Some key issues" still remain to be sorted out, Jeroen Dijsselbloem told a news conference after the meeting. "The outcome of today's meeting is that we have agreed talks will continue and will intensify in coming days in Brussels," Dijsselbloem said.
The next Eurogroup is on the 7th of April but, according to the Eurogroup chief, "there is no promise that all the work will be done by then". However, Dijsselbloem added, "there is a strong agreement and a strong will between all parties involved to finish the remaining issues as quickly as possible".
Slovakian Finance Minister Peter Kazimir described the meeting held on Monday as "Greek Groundhog Day".
European Economic and Monetary Affairs Commissioner Pierre Moscovici pointed out that the procrastination of bailout talks was increasing uncertainty and keeping investors away from Greece.
Meanwhile, in Greece Prime Minister Alexis Tsipras was confident that the bailout review will be concluded imminently.
Labour reforms appears to be the major sticking point, according to insiders who spoke to The Guardian who say technical teams are not in a position to resolve what is "an enormously complex" issue.
Analysts point out that even if a Staff Level Agreement is reached by the informal 7 April deadline, a "comprehensive agreement" which will allow the IMF's participation in the Greek program and include the specification of midterm Greek debt relief measures shouldn't be expected before May.
Athens reportedly wants a "political solution" to the issue of the pension cuts and labor reforms being demanded. According to a Bloomberg report, failure to resolve the latest standoff before the summer could mean that Greece may not be able to meet debt payments due in mid-July./ΙΒΝΑ