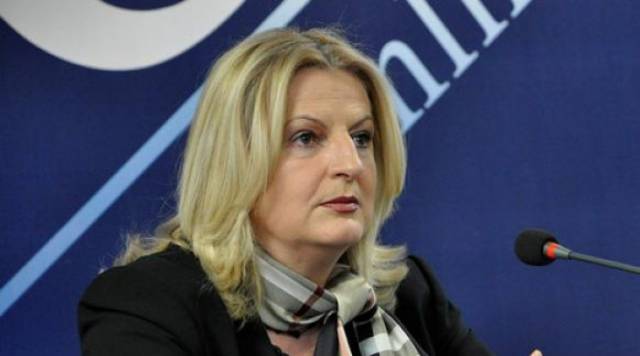 Pristina, June 13, 2013
Delegations of Kosovo and Serbia which are in Brussels, are on the verge of reaching an agreement for the holding of local government elections in the north of Kosovo. This was declared by the deputy Prime Minister of Kosovo, Edita Tahiri who chairs the delegation from Kosovo.
"On Wednesday no agreement was reached during the meetings between the delegation of Kosovo, that of Serbia and the European Union for the implementation of the agreement reached on April 19", said Tahiri.
Meanwhile, Tahiri has added that the EU has held separate meetings with the delegation of Kosovo and that of Serbia to talk about the issues of the integration of Serb judges in the Kosovo institutions and for the dismantling of parallel structures in the north.
"Talks will carry on today (Thursday) on issues of the justice system, security, dismantling of parallel structures and the issue of the creation of the association of Serb majority communes", said Tahiri.
Tahiri said that a bilateral meeting has been held with the delegation of OSCE, given that OSCE will assist in the local government elections which will take place in the four communes of the northern part.
Since the end of the war, the elections taken place in the Republic of Kosovo have not taken place in the north of Kosovo. /ibna/