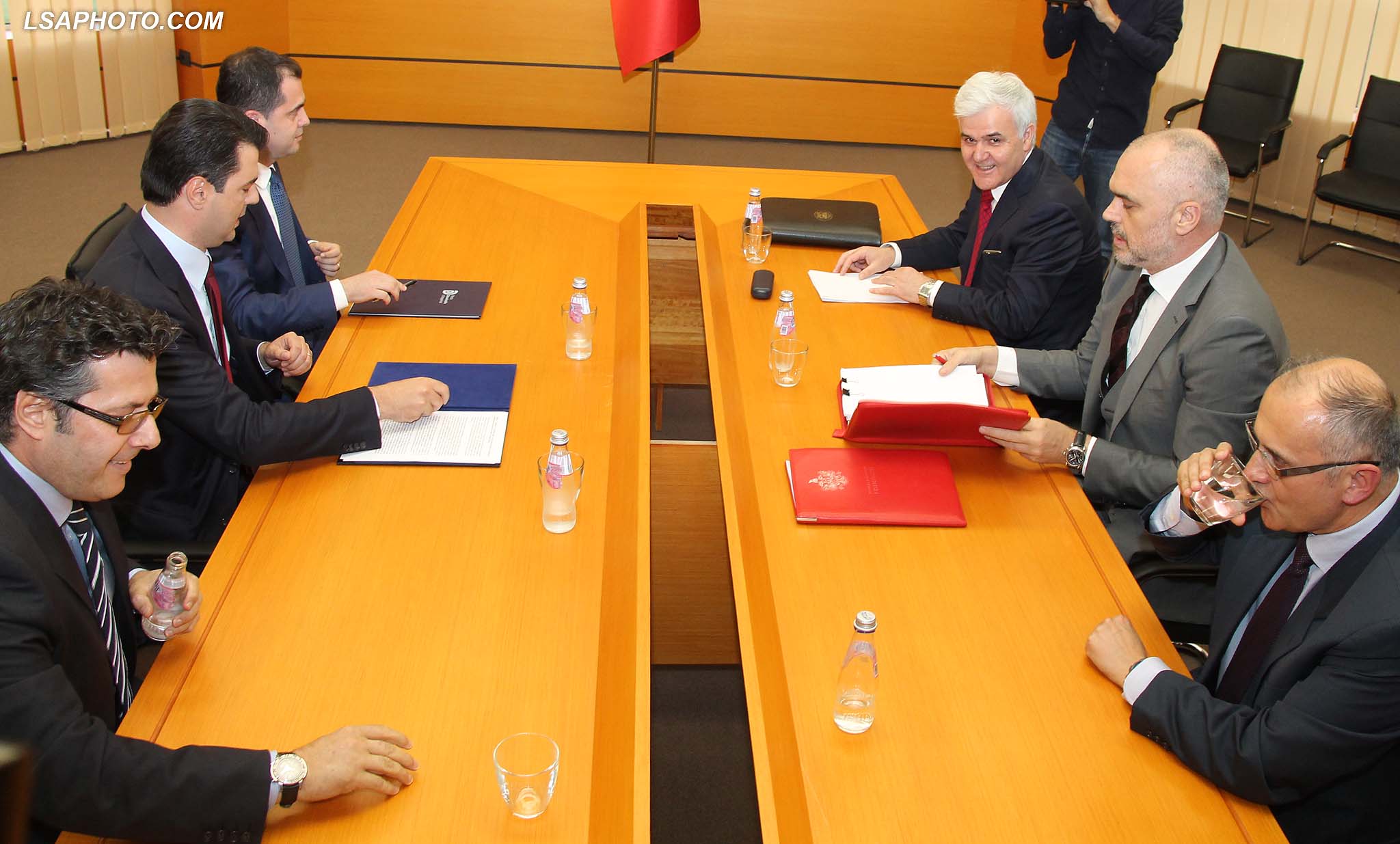 In Albania, majority and opposition have published this afternoon the details of the agreement that they finalized earlier on Thursday, putting an end to the political crisis in the country.
According to the agreement, the elections will take place on 25 June 2017, one week later than it was initially scheduled.
Meanwhile, as far as the government is concerned, the opposition is given the post of deputy Prime Minister. Also, the posts of the minister of Interior, Education, Health, Social Welfare and Youth, Finance and Justice will be occupied by technocrats.
The opposition has also been given the head of the Central Election Commission and the Ombudsman office.
The opposition will also control the Distribution and Sale of Power Supply Corporation, the department of the Legalization of Illegal Constructions, Property Registry offices, prisons and agricultural development.
All the candidates for the abovementioned institutions will be proposed by the opposition.
On the other hand, the opposition is obliged to vote the Vetting institutions in Parliament. The voting of the members of the Council of Ministers, Vetting institutions and the legislation provided in this agreement, will be carried out in an extraordinary Parliament session.
The sides have also agreed that with the start of the new legislation period, the constitutional and electoral reform will be completed.
Meanwhile, the sides have also decided that after the June 25 elections, electronic technology will be introduced in the process of the identification, voting and counting of ballots.
Another important point of the agreement is the intensification of fight against narcotic substances through the participation of the opposition in the National Task Force Against Narcotics. /balkaneu.com/