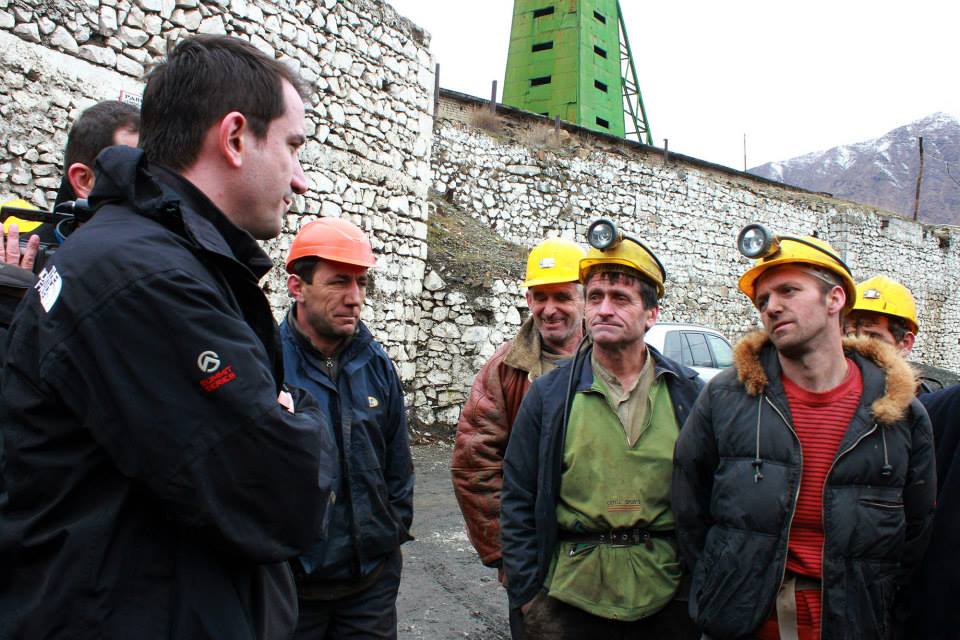 Tirana, September 3, 2014/Independent Balkan News Agency
The Albanian government has approved today the bill drafted by the Ministry of Social Welfare and Youth  which lowers retirement age of miners.
The bill "On pensions for employees who have worked in underground mines", which will now be sent to parliamentary committees for approval, sets forth a drop in the age of retirement from 60 years of age to 55 years of age for miners.
Based on the bill, the period of social insurance must be a total of 30 years, out of which 12 years and 6 months work under the ground
After the approval of the bill in today's meeting of the Council of Ministers, Minister of Social Welfare said that: "With the lowering of the retirement age for miners, we delivered our promise since the first year of our term in office".
Veliaj apologized "for the 8 years of the other government, during which it constantly mocked miners, who face a difficult job on a daily basis".
Based on this bill and the current number of people employed in underground mines, in four years, the number of people who will benefit from the drop of retirement age will amount to 3.840 people.
Besides their pension, people who will be subject to this bill, will also benefit compensation for minimum revenues and compensation for the increase of the price of power supply, etc, like other people who benefit retirement pension.
In total, the annual financial effect for 3.840 beneficiaries is to 793 million ALL. /ibna/
On the photo: Minister Veliaj with several miners talking about the drop of the retirement age