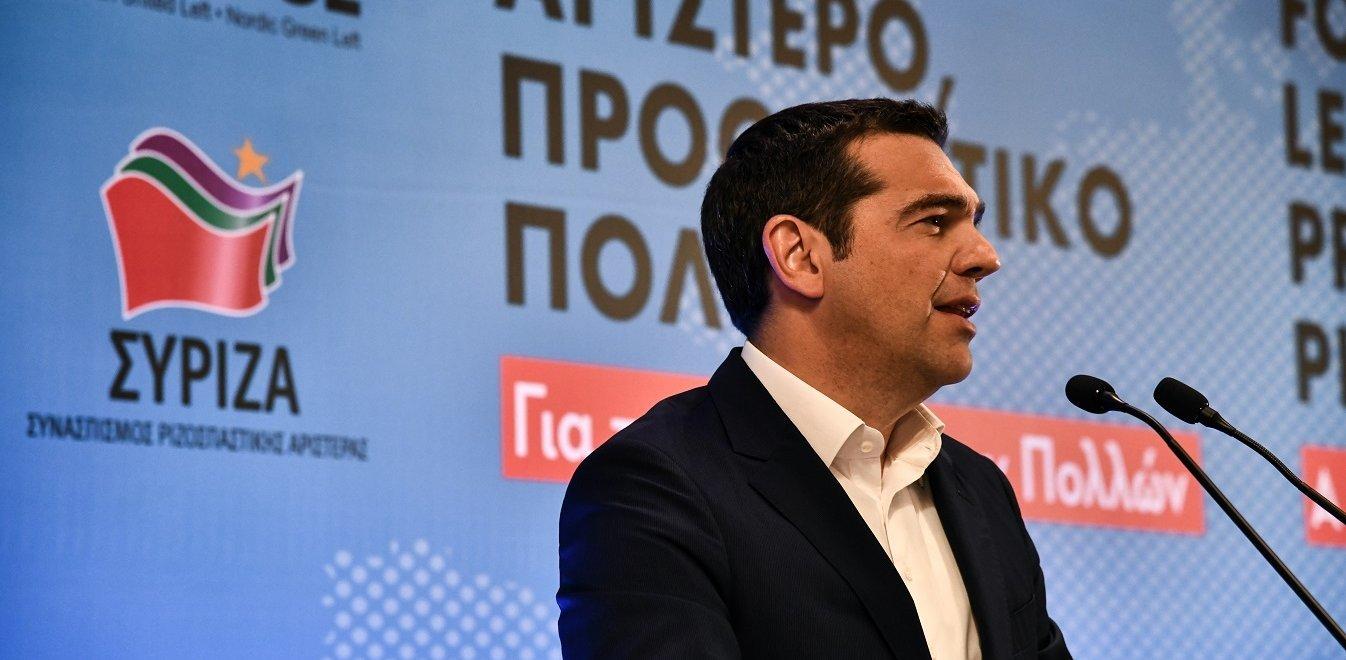 The return of the Greek Prime Minister from the historic visit to North Macedonia marks a series of political developments and challenges for the government. As the country is now heading for the final straight for the European elections and the public elections in Greece, the party of Alexis Tsipras places a very crucial bet:
The creation of a front of leftist, progressive, social democratic and ecological forces and executives, with the aim of asserting the electoral victory and a new government in a progressive direction, against New Democracy and Kyriakos Mitsotakis, which continues to maintain, at least in the polls, the first place.
The Constitutive Act of the alliance will be titled "SYRIZA-Progressive Alliance" and will be held on Saturday in Athens, where the nationwide meeting of the progressive forces is being organized. According to information, a joint election commission will be elected,while a political declaration on the progressive pole will be published. Tomorrow a press conference will be given at a central Athens hotel.
Meanwhile, by Saturday it is expected that additional names will be announced to participate in the SYRIZA euroballot. Among them are expected to be Tourism Minister Elena Kountoura and former deputy of To Potami, Sp. Danelis.
Progressive front, economy and judicial developments at the epicenter
Alexis Tsipras will attempt to send a message of unity and recovery, aiming at the electoral victory of the progressive space against austerity and the far right, as SYRIZA and the government believe that the opinion polls will prove false. At the same time, to the positive atmosphere will contribute the decision of the Eurogroup on March 5, which according to all indications, will approve the disbursement of the EUR 970 million tranche from the profits of Greek bonds.
At the same time, SYRIZA expects the developments regarding the criminal prosecutions for the bank lending of ND and PASOK, while there is information from the judicial that there will be developments and results of the judicial inquiry into the scandal of Novartis, which examines the possible involvement of top former ministers of ND and PASOK/IBNA