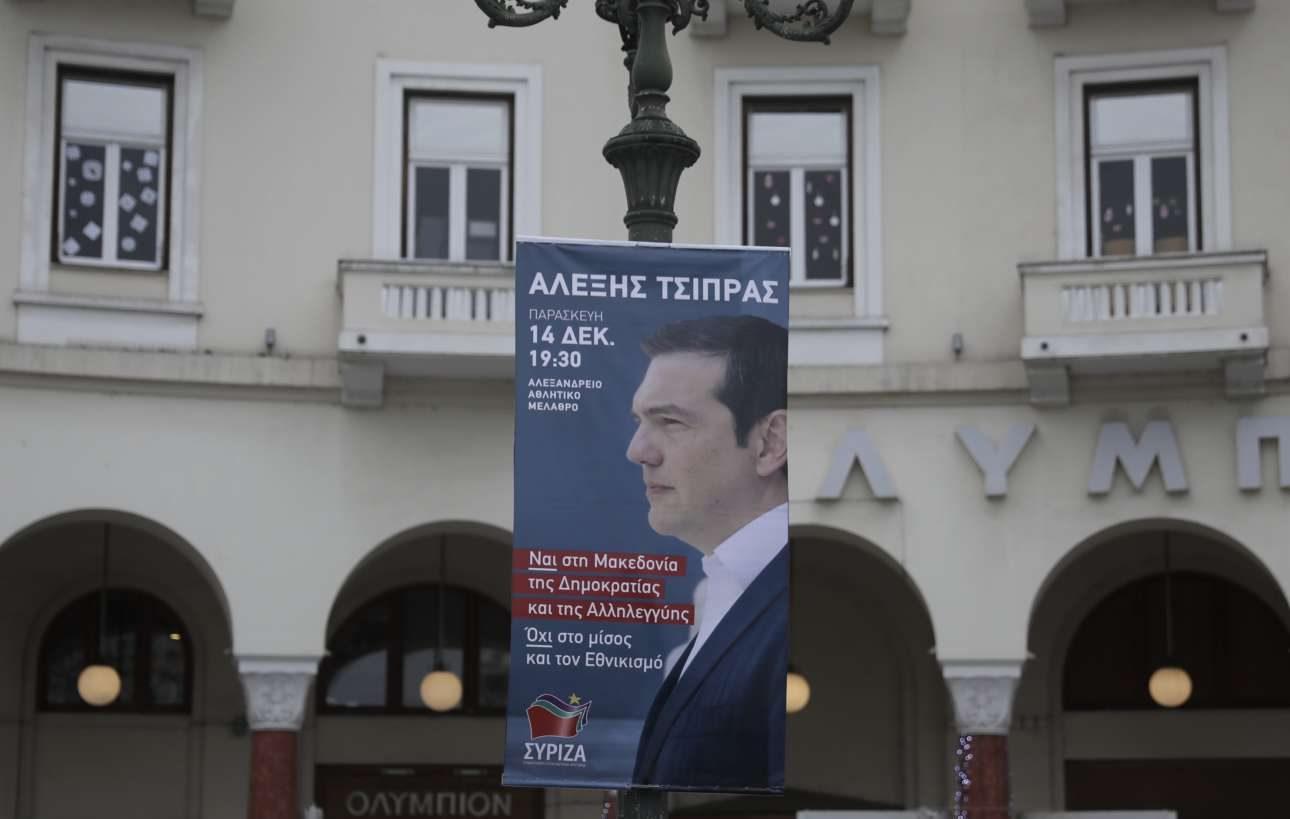 SYRIZA and the Greek government are shifting their focus to northern Greece, with the aim to re-establish relations with local communities and voters after the intense reactions that were caused by the Prespa Agreement.
Plans to reverse the climate  in Macedonia
The government staff are preoccupied with reversing the negative climate, especially in the region of Macedonia, where the most intense protests against the agreement were took place. The main message that SYRIZA attempts to send is that the Agreement serves the friendship of the peoples against the division that is being maintained by far-right forces in Greece and North Macedonia, while at the same time accusing New Democracy of identifying with these voices.
In this context are the tours that have been held yesterday by government spokesman Dimitris Tzanakopoulos and Finance Minister Euclid Tsakalotos. Moreover, the choice of the Greek PM to appoint Eleftheria Chatzigeorgiou – who was a close associate and comes from Thessaloniki – to the Macedonia-Thrace Ministry, carries special symbolism.
The government is throwing top ministers into the fray
From the city of Katerini and the event organized by SYRIZA, the government spokesman defended the Prespa Agreement, speaking of "a historic step to resolving a nearly 30-year-old dispute that was born and grew on populism, the counterfeiting of history and became the vehicle on which political careers on both sides of the border were built".
He stressed that Greece and North Macedonia can now work as partners in a joint effort for stability and co-development in the Balkan region. He even accused New Democracy of having been transformed "from a center-right liberal party into a hybrid party, between the most extreme neoliberalism and the most rigid nationalist right".
"We have solved a problem that has been carcassing for years", said Euclid Tsakalotos from Kavala, and noted that the saying "Macedonia is one and the Greek" can not be valid when, since 1923, maps in encyclopedias presented Macedonia extending from Preveza to Bulgaria.
Protests Against the Agreement
Outside the events halls, small groups of protesters called the SYRIZA ministers traitors, while in Katerini the police arrested members of a far-right organization.
Tsipras: The Prespa Agreement will mark the foreign policy of the country
The Prespa Agreement was also at the heart of Tsipras' speech, who was today at the Foreign Ministry for the cutting of the New Year's Eve cake, in an informal delivery ceremony. The prime minister, who had headed the Foreign Ministry, following the resignation of Nikos Kotzias, spoke of "one of the most important and historic agreements that will mark the foreign policy of the country and which has already upgraded the role of our foreign policy"./IBNA