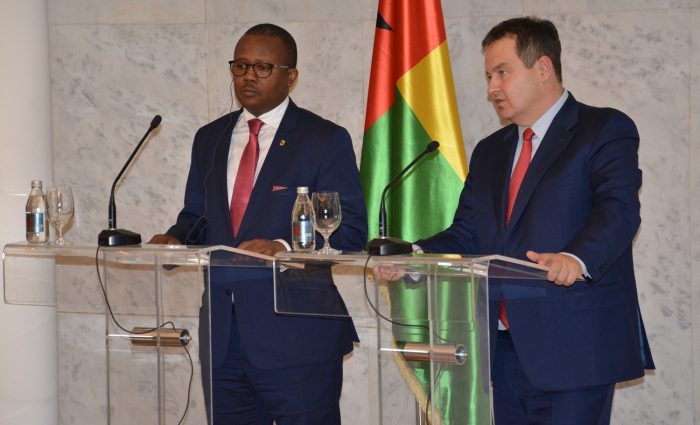 The Serbian Foreign Minister Ivica Dacic talked to Tanjug news agency and told them that, late on Tuesday, November 21, the premier of Guinea-Bissau "informed him that his country has withdrawn its decision from 2011 to recognize Kosovo."
Moreover, Dacic was told that the African country had also sent a relevant note to Pristina letting the leadership of Kosovo know of the revocation.
Guinea-Bissau's PM, Umaro Sissoco Embalo who was in Belgrade last week (November 17) and met with Dacic and Vucic, said that, although his country is among those listed as having recognised Kosovo -there is a website listing all states that have recognised the unilaterally declared independence. Guinea-Bissau is listed as having allegedly done so on January 14, 2011- "said he never saw any document that would confirm his country had indeed recognized Kosovo", writes BalkanInsight.
"If one of you has some paper, you should show it to me, I have searched everywhere and found nothing," stated the visiting premier in a joint presser with Serbian FM Ivica Dacic.
Embalo is in office since November 2016 so, Dacic remarked that "if previous authorities of Guinea Bissau recognized Kosovo, that doesn't mean the current government is behind it."
Guinea-Bissau did not support Kosovo's failed 2015 bid to join UNESCO.
The first country to revoke its recognition of Kosovo was Sao Tome and Principe, an African island nation close to the equator. Lately, Nigeria and Uganda were deleted from the list of countries that have recognised Pristina, since their recognition notes have been never received (by Kosovo's authorities), reported Kosovar media…/IBNA
Photo: Serbian Foreign Ministry