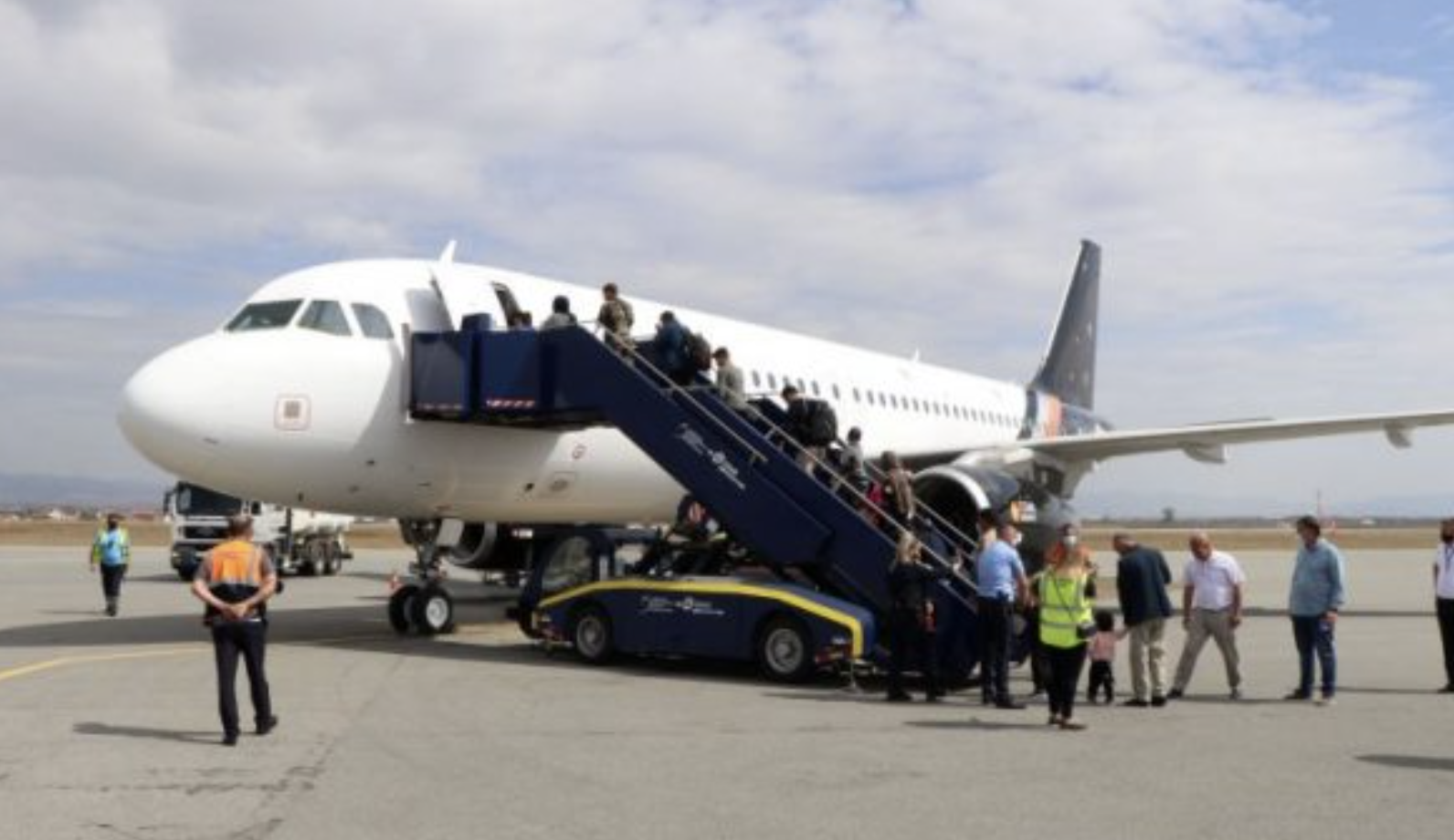 On Thursday, 117 Afghan citizens, who had fled to Kosovo a few days ago, departed from Pristina International Airport "Adem Jashari".
The destination of the first group was the United Kingdom, where they arrived late Thursday afternoon, according to a tweet from the UK's Foreign, Commonwealth and Development Office.
117 Afghan NATO staff have arrived safely in the UK from Kosovo today. The UK is grateful to the Government of Kosovo for their vital help in temporarily hosting them.

We will continue to seek safe passage for other Afghans eligible to come to the UK who are still at risk. pic.twitter.com/rqAriJyp0X

— Foreign, Commonwealth & Development Office (@FCDOGovUK) September 16, 2021
This departing group had until now been sheltered at the Bechtel-Enka camp in Ferizaj. The camp housed civilians who worked with NATO forces in Afghanistan.
The Afghan nationals came to Kosovo as they were no longer safe in Afghanistan when the country fell into Taliban hands.
By midday on Monday, 971 Afghan refugees had arrived in Kosovo.
There were about 810 refugees at the Bechtel-Eenka camp in Ferizaj and 161 at the American Bondsteel camp, also in Ferizaj.
Earlier, Kosovo authorities announced that they would house about 2,000 Afghan nationals who have cooperated with the United States and NATO member states.
Under the current laws, Kosovo has given them temporary residence for up to one year.
Unlike in Albania and North Macedonia, where Afghans who find refuge are free to move outside the areas where they are located, there are stricter security measures for Afghans fleeing to Kosovo.
The British Embassy in Pristina announced earlier today that 117 Afghans, former NATO employees, would be leaving for Britain after initially staying in Kosovo.
The embassy said a total of 2,000 former NATO employees and their families have been evacuated from Afghanistan. While 800 of them have been temporarily settled in Kosovo.
"The British Armed Forces under NATO command have been deployed to Kosovo and are at the forefront of the operation to support their housing and relocation. Britain is committed to hosting Afghans who have worked for NATO. We are very grateful for Kosovo's generosity in hosting these people in need and for helping NATO at this time," the British Embassy in Kosovo said in the statement./ibna