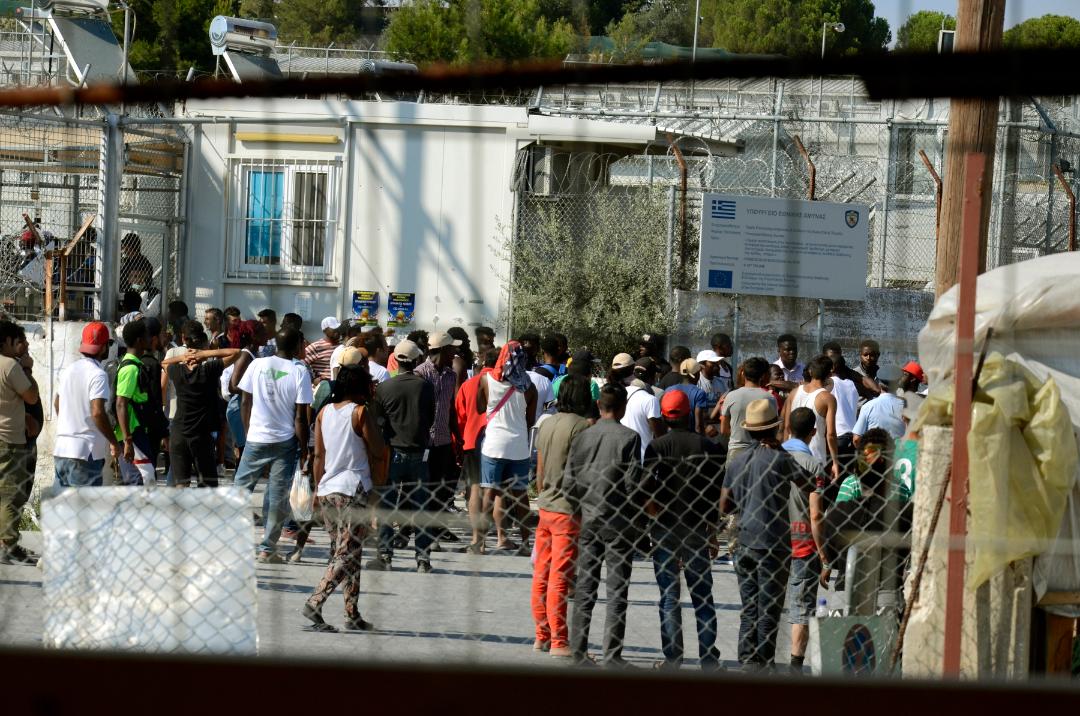 The North East Aegean islands find themselves amidst turmoil following the government's decision for land requisition and the establishment of new closed refugee and migrant detention centers. The North Aegean Regional Council is meeting today. The islands' self-governing and professional bodies unanimously disagree with the government's initiative as, among other things, there is strong concern that depressurization will never actually be realized, thus turning the islands into refugee and migrant prisons.
By decision of the West Lesvos Municipal Council, it was decided to establish patrol groups in the area near Karava, where the new structure is planned to be built, and to set up a Race Committee. A People's Assembly is also scheduled to be held at the Multicenter of Mantamados, tomorrow on Wednesday afternoon.
It was also decided to invite the Minister for Immigration to attend the next meeting of the West Lesvos City Council, and to initiate an appeal to the administrative courts and the Council of State against the decision to classify the area in question. The Municipal Council of Chios expressed its disagreement with the requisition of municipal land on spot '17'.
"I do not intend to remain mayor of Ellis Island, because by now I have no doubt that this is where we are heading, and I have asked the City Council to follow me", said the mayor of West Lesvos. Earlier, Immigration Minister Notis Mitarakis postponed the meeting with the mayors and the northern Aegean regional governor scheduled for Thursday. "Since there are conflicting opinions among the mayors, we will postpone it for a week", he underlined on ANT1 channel.
"Dialogue cannot be an alibi for inaction", the government spokesman said, explaining the choice of requisition. He also described the government's plan "to shut down today's chaotic structures and create controlled closed structures" as an important step, during the political writers' briefing. He emphasized that the Government would provide for distribution to all regions inland, which however has not yet been clarified, since the wall raised by the mayors and regional governor, 90% of them coming from New Democracy, remains firm.
SYRIZA called on the government to "take back the Legislative Act" on the requisitions. The party spokesman even accused New Democracy for "inertia, perpetual vulgarities and shifts of responsibilities and jurisdictions as well as for far-right ideologies" which "led within just seven months to an unprecedented mess". "Ethno-populism does not pay in terms of party benefits. It costs politically", said Alexis Haritsis. /ibna