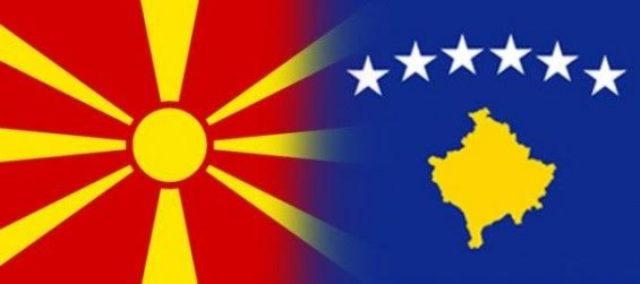 Pristina, 10 August 2015/Independent Balkan News Agency
By Elton Tota
Former Yugoslav Republic of Macedonia is one of the last countries of the region which has recognized the independence of Kosovo and  the country did this with international pressure.
Since 2007 and until today, relations between Skopje and Pristina have not seen any remarkable progress.
The lack of cooperation has been noticed in many aspects, starting from the movement of free people, issues of security, economic cooperation, etc.
FYROM has not yet signed the agreement with Kosovo which would facilitate movement between the citizens of both countries through the use of ID cards.
A large number of Kosovo citizens who come to Skopje face many technical and physical barriers.
Analyst Vilhard Shala told IBNA that it's clear that FYROM is not interested on facilitating the movement of the citizens of both countries.
"They fear the social interaction between Albanians of Skopje and those in Pristina. This would mean that the state of Macedonia would lose power. This country is trying to preserve superiority by setting up barriers. But cross border cooperation in Europe helps in exchanging ideas, cultural values and enriching diversity", Shala says.
Lacking collaboration in the domain of security
One of the problems between the two countries also relates to the lack of cooperation in the domain of security.
In this aspect, analyst Shala comments the refusal by FYROM of the aid of Kosovo Security Forces about the floods in Tetovo.
"By refusing FSK, Macedonia is trying to make its security forces look like power. It's offering a message that it's ready to defend against any threat from abroad. But I believe that the concept of security differs, because collective security today is made through regional cooperation, through integration in powerful organizations such as NATO. Macedonia must have more trust in neighboring countries in this aspect", Shala says.
Shala says that countries cooperate with one another once they overcome fear.
Head of the Kosovo Center for Studies of Security, Florian Qehaja told IBNA that FYROM continues to reflect political fragility, something which deteriorates security situation.
"This was confirmed in the recent months. Political elites in Macedonia have created a half security regime, which is an essential problem for the development of society. I believe that the improvement of security in Macedonia will start once the name dispute with Greece is solved and once there's a change of governing elite. The current elite has been selective in cooperating for security", Qehaja says.
According to him, in terms of security, Skopje is avoiding cooperation with Kosovo and Albania and has improved cooperation with Serbia. /ibna/