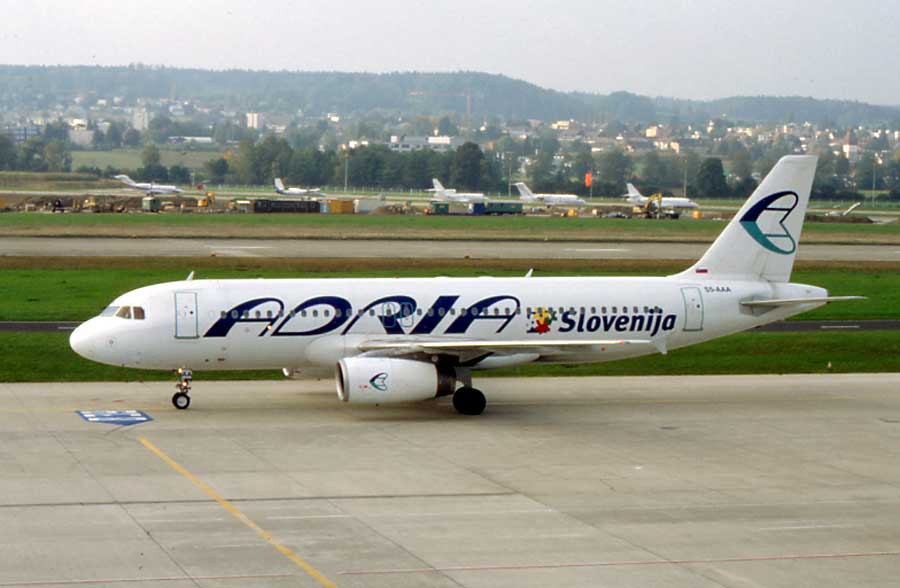 The trade union of Adria Airways pilots is insisting on going ahead with the strike planned for Wednesday and Thursday after failing to make progress over a new collective bargaining agreement.
Unless a last minute deal is reached, the strike will be held between 6 AM and 10 PM on both days, the trade union of the Slovenian airline said, estimating more than 100 pilots would take part.
The union issued the release after today's round of talks with the management "failed to result in a nearing of positions and an agreement that would secure the same scope of rights and obligations for pilots as valid until the end of February".
The release quoted the trade union boss Marjan Majcen as saying that the strike committee was "willing to keep trying until the last moment for an agreement… but will not consent to a lowering of pay and other working terms for pilots".
The trade union announced the strike on 2 March, alerting the management as well as the Infrastructure Ministry. "Despite its special role under the law, the ministry has not reacted to the announcement to date," said the union.
The last valid collective agreement for Adria Airways pilots expired at the end of February. Since no new deal has been reached, "the pilots' rights and working conditions have begun to be reduced after 1 March".
Until a new collective agreement is signed, the trade union wants the pilots to be guaranteed the level of rights and obligations as valid in the last valid agreement.
Unless agreement is reached, the pilots plan to repeat their strike actions on 27 and 28 April and 25 and 26 May.
Formerly state-owned, Adria Airways passed into majority ownership of the German 4K Invest fund a year ago./IBNA
Source: The Slovenia Times