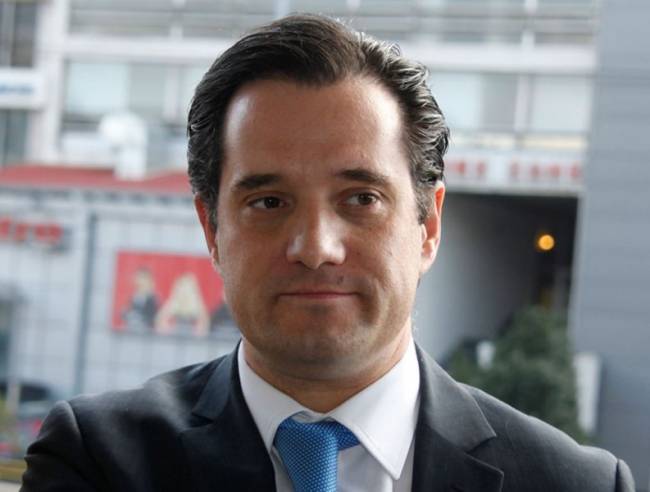 Athens, September 29, 2015/Independent Balkan News Agency
By Zacharias Petrou
New Democracy MP Adonis Georgiades on Monday announced his intention to run as a candidate for the leadership of the party.
"I place myself and my career in politics before the judgement of the members, voters and friends of New Democracy," he said in a post on Facebook. Adonis Georgiadis is a former minister of Health and Shipping who represents the righ-wing of the conservative party. He joined New Democracy from nationalist LAOS party in 2012.
Over the weekend Central Macedonia prefect Apostolos Tzitzicostas joined the New Democracy leadership race, following MP – and former Administrative Reform Minister – Kyriacos Mitsotakis who represents the liberal wing of the party and was the first to officially announce his candidacy. Mitsotakis sees New Democracy as an 'elderly party' that has lost touch with large sections of Greek society and underlined the need for renewal on all levels.
Tzitzicostas's candidacy is surprising because having been a prefect he is not allowed to run for a seat in parliament in the next election, therefore, it could be 2019 before he has a seat in the House. This means, that if he is elected New Democracy leader, someone else will be appointed Parliamentary group president and face Alexis Tsipras in parliament.
Announcing his candidacy on Facebook, Tzitzicostas stressed the need for the party to represent a wide part of society that feels abandoned by the political system and that New Democracy needs to be united in order to succeed in this. He added that the new leader must signify a break with the past and fresh start. "We must change first to inspire the entire country to do so" Tzitzicostas characteristically wrote.
It is not yet clear if Vangelis Meimarakis, the current party leader who took over temporarily when former Prime Minister Antonis Samaras resigned, will be joining the race. According to reports in the press, Vangelis Meimarakis discussed his candidacy with former Prime Minister Costas Karamanlis last week and is expected to announce his final decision before Friday.
Meimarakis has been encouraged by many within the party to run. However, as he stated on Monday, he will not be rushed into making a decision.
Other candidates thought to be contemplating running for the party leadership include former Health Minister Makis Voridis who represents the right-wing part of the party. MPs Olga Kefalogianni, Nikos Dendias, Vasilis Kikilias and Manolis Kefalogiannis are among those rumored to be contemplating their candidacy.
Candidacies have to be announced by October 2. Each candidacy needs to be backed by at least 50 members of New Democracy's political committee. Members who submit their signature in favor of one candidate cannot do the same for another.