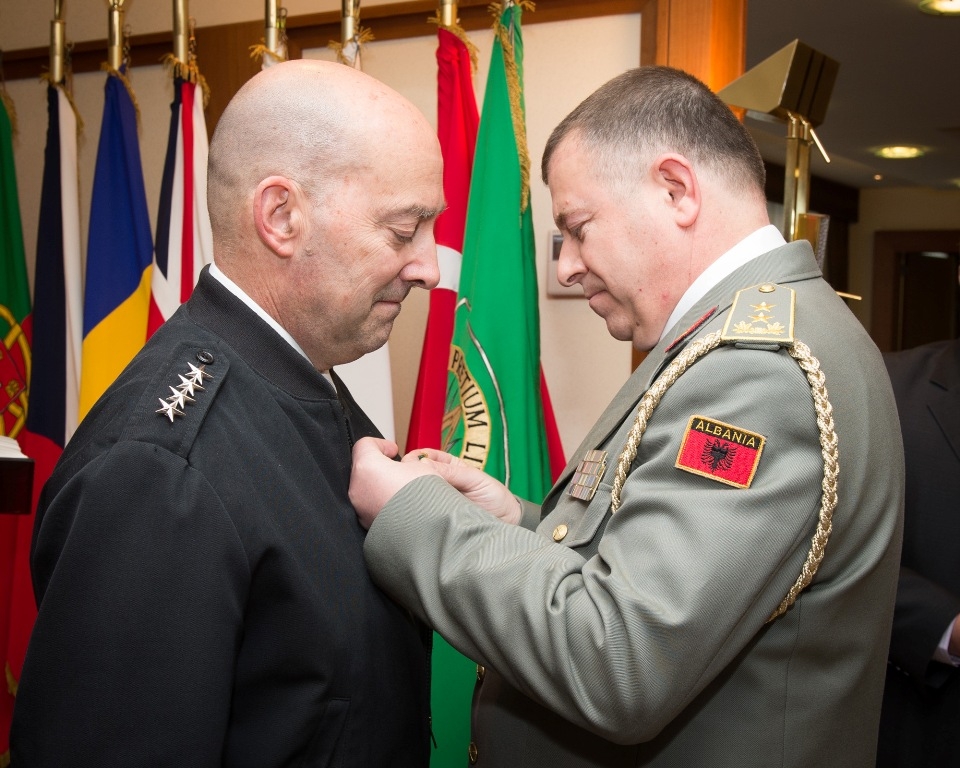 Tirana, May 10, 2013
The President of the Republic of Albania, Bujar Nishani has given the "Medal of Gratitude" to Admiral James G. Stavridis in completion of his duty as SACEUR. The medal has been given for "A special contribution given by Admiral Stavridis for the transformation and modernization of the Albanian Armed Forces and for the integration of our country in the NATO".
On Friday, the General Chief of Staff, General Major Xhemal Gjunkshi has delivered the "Medal of Gratitude" to the Commander of the Allied Forces in Europe, SACEUR, Admiral James G. Stavridis during a special ceremony (photo) held in the Central Headquarters of the Alliance Command for Operations.
During this ceremony, General Major Gjunkshi praised the role of Admiral Stavridis, his leadership, his ideas, the spirit of communication and the personal support offered by him in the past two years.
General Gjunkshi said that the commitment and leadership of Admiral Stavridis as head of ACO has been extraordinary for all the countries of the Alliance and for the global security arena.
On his part, Admiral Stavridis praised Albania's contribution in NATO operations after its accession in this alliance. /ibna/