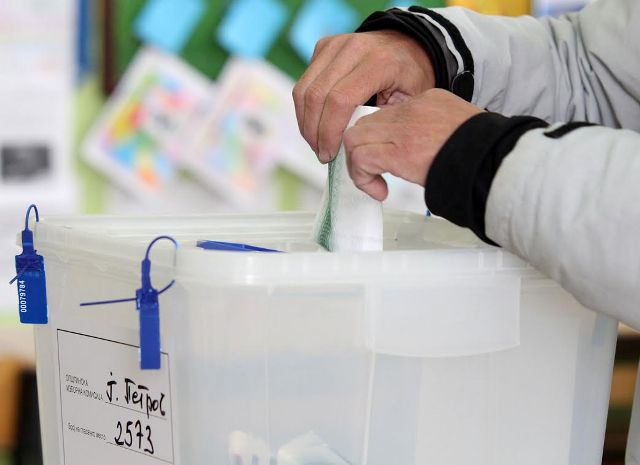 Skopje, 18 March 2016/ Independent Balkan News Agency
By Naser Pajaziti
The adjustment of voters' lists in FYR Macedonia has turned into a political debate between political parties, but also a condition which must be met before the June 5 elections. Yesterday, the State Election Commission was expected to publish the data of the voters' list prior after it was verified and adjusted. This process is being carried out by comparing data from 11 institutions such as ministry of Interior, Institute of Statistics and other institutions. But the State Election Commission prolonged the decision because the verification process continues.
Debates on fictitious voters
While this process continues, rumors are that there are around 300 thousand irregular voters, including dead ones and those who have given up on their citizenship. But there are also other voters who have been exported from neighboring countries, especially people living in Albania and Kosovo, who claim that they have Macedonian origins and who have been given citizenship to then be used for electoral purposes.
The accusations have been launched by SDSM, the largest opposition party. This party has declared that there are thousands of voters from Pustec in Albania and Dragas in Kosovo, who have been given citizenship, but also fake addresses to be used on voting day. This scandal is part of the investigations being made by the Special Prosecution, which accuses the current mayor of Pustec, Edmond Themelko, but also the former Interior Minister of FYROM, Gordana Jankulovska for electoral fraud.
Leader of SDSM, Zoran Zaev says that the number of extra voters expected to come out is around 100 thousand.
"The chaos that we saw in the electoral has caused great concerns for the citizens. Meanwhile, political parties must also take care of the issue with the media. We must sit down and offer a solution", Zaev said.
Meanwhile, VMRO-DPMNE has reacted today by saying that SEC must do its job and that the opposition must not put any pressure.
"SDSM is unable to conceal its fear for the June 5 elections and that it is avoiding this date through manipulations", VMRO-DPMNE says.
SEC is expected to come out with a report
The State Election Commission has urged public opinion not to be manipulated with unofficial figures. Lupka Gugucevska, adviser at SEC says that this institution must complete the verification of data received by 11 institutions and then come out with the official report. According to her, until this takes place, everything else is speculations. SEC is planning to verify the list of the voters' lists on the field.
FYROM has 1,8 million voters, while the population of the country is 2 million based on the last census of 2002. The verification of the voters' list has been a problem in every election and there has never been an active process to adjust them. /ibna/