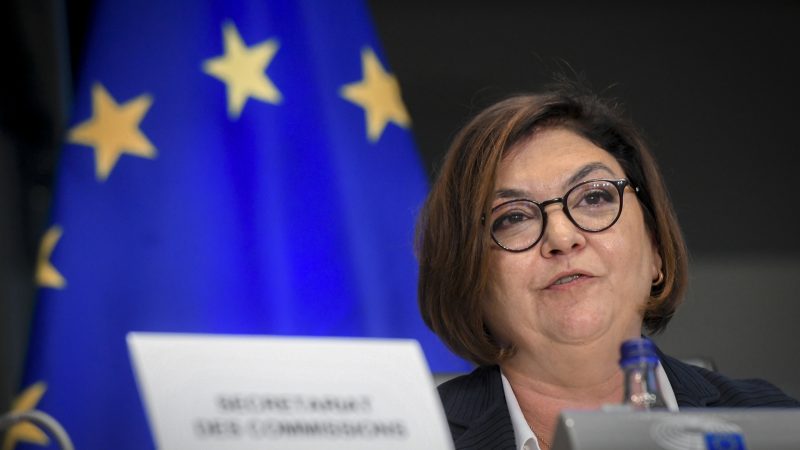 European Transport Commissioner Adina Vălean said that social distancing in airports and inside airplanes would be one of the measures that would remain in place for the resumption of passenger air flights. The European Commission will develop a series of guidelines on this issue. However, Adina Vălean did not provide any further details on when flights for recreational trips to Europe would begin again.
"The crisis will continue. Effective measures will be maintained one way or another; and social distancing is one of them", the European Commissioner for Transport said on Wednesday during an online discussion with citizens regarding the resumption of passenger flights.
The Commission will develop guidelines that will comprise all measures to be followed in the future. "Many measures have been taken by the industry in order to relaunch operations. Social distancing is one of them but not the only one; the disinfection of aircraft is also on the list, as well as other initiatives. We will develop special guidelines on how these measures will be implemented in the future", Adina Vălean added.
However, she did not specify when one would be able to travel to Europe for leisure when asked when restrictions on travel by car, train or plane would be lifted.
"We call it an exit strategy in our working groups: what form it will take and when it will happen, we do not know yet and we must ensure before any relaxation is decided that all hygiene rules are respected. I think it's right to mention that", said Adina Vălean.
As for the tourism industry, while acknowledging that little could be said about this summer, Adina Vălean explained that "we are still working in a small team alongside some fellow Commissioners to provide guidelines for restarting tourism and travel this season", stressing that safety criteria remain essential.
"For the domestic market, it is better to have a harmonized approach instead of having everyone adopt their own measures, because in this case it will be difficult for a traveler to understand which measure is valid and where. Therefore, we need a comprehensive approach and guidelines to examine how the situation around the health crisis will progress", Vălean stressed according to Agerpres.
Asked in a broader context whether internal borders would remain closed after the pandemic, Adina Vălean replied that in principle, in a single market internal borders should not close down.
"We know this was the automatic response to the crisis, but I believe that these measures will be lifted at some point. I want to say before the pandemic is over. (…) I believe it is fair to say that the pandemic will last longer than the closure of the borders", she concluded. /ibna