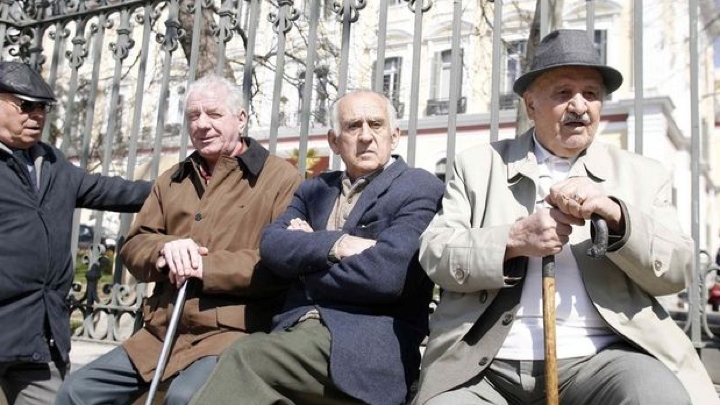 Athens, February 2, 2016/Independent Balkan News Agency
By Spiros Sideris
Higher Administration of Public Employees Administration (ADEDY) held a Press Conference yesterday, in view of the general strike on February 4.
The chairman of ADEDY Stavros Koutsioumpelis said: "it seems that the mission of the government is to finish what is left from the previous two memoranda with an anti-insurance reform, which leads to further reductions in pensions and dissolves the social character of security in the country".
According to the examples presented, according to the new draft law, the pensions that will be awarded will be reduced by 15% -30% compared to the ones today.
This for two reasons: Because replacement rates in the government proposal "sink" to 37.5% for 35 years of insurance, when in the current system they reach 80%, and because these rates will be calculated at a much lower pensionable salary, as this will be from now on the average salary of the entire working life rather than the past five years as applicable.
In particular, with the old system, an employee with 35 years of service and a salary of the last 5 years at around 1,500 euros and replacement rate of 70% received a pension of 1,040 euros, while the new system the pensionable salary will be 1,026 euros.
Also, there was talk of "burrying" the new generation and disability pensions, the abolition of EKAS and pension bonus, while also stressed that supplementary pensions will take a major hit.
As was mentioned, the draft has a financial character and provides for savings of 1.8 billion euros, of which a key element is the immediate abolition of the transitional character of the implementation of N.3863/2010 (Loverdos-Koutroumanis) thorough 35 years.
Moreover, it was stressed that with a single method of calculating the pensions will involve contributions to OGA and OAEE of 20% with very low collectability.
ADEDY made a call for mass participation to the rally on Thursday at 11.00 am in Klafthmonos Square, which is being organized together with the GSEE, while protests are going to escalate until the day of submission of the bill in the House "so as not to pass".
According to ADEDY there is another way and asked the government to withdraw the bill and start a dialogue for a new social security.