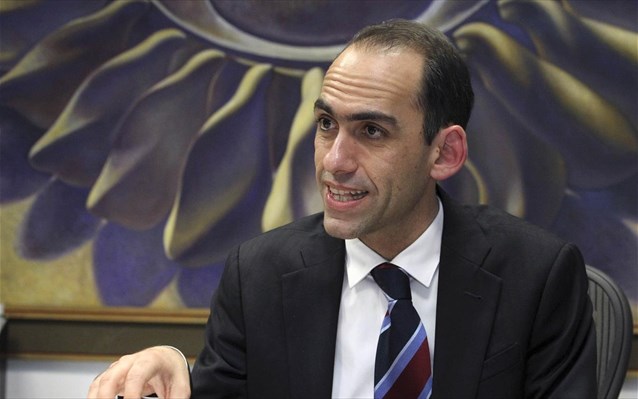 The Cabinet has approved an additional recoupment plan for members of provident funds that have suffered losses by the 2013 haircut, Finance Minister Haris Georgiades announced today.
In his statements to reporters at the Presidential Palace after the Cabinet meeting, the Minister said that "the Cabinet has approved today an additional recoupment plan for the members of the provident funds that were damaged by the haircut of 2013.
It is a draft of 166 million euros, the second indemnity. In 2013/2014, compensation of EUR 302 million has already been paid to the welfare funds that have been damaged. With this second supplementary replenishment, the political objective is met, the commitment to limit the damage for each member to 25%, thus covering 75%, with a maximum of 100,000 euros per member, so as not to put the members of the Welfare funds to a more favourable fate than the depositors themselves.
The details of the project will be announced in the next few days.
In autumn the application process will start and with the approval of the next budget, payments will begin, bearing in mind that the payment of the amount will be paid to each member at the retirement age of 65.
Therefore, these are the key aspects of the plan, coverage of 75% up to a maximum of 100,000 and payment of the amount to the 65th year of each member, starting in a few months with the approval of the next budget.
I consider it an important social policy measure that will cover a few tens of thousands of our fellow citizens – more than 30,000 citizens – will benefit by substantially reducing the damage they have suffered".
Asked about those who have retired from 2013 until today, the Minister said that "they will immediately become beneficiaries".
In another question he said that "the next budget has already provided for an amount of around EUR 7.5 million to be included".
Responding to another question, he said that "there will be a recurrent provision per year, depending on the number of beneficiaries who in that year will be 65-year old. Obviously, this means that the 166 million euros of additional compensation will be disbursed gradually".
Regarding Cooperative, to a question about the co-operation of the Co-operative Central Bank with Altamira, the Minister said: "I consider the decision to be extremely important, extremely beneficial for the management of non-performing loans, for the ultimate servicing of borrowers, as well for the positive outlook that we need to ensure for the Cooperative".
Asked about the Cooperative's decision to give 25% of its shares to its depositors and customers, he said "there are some social issues that we have to study, which might delay us, but the decision certainly stands"./IBNA