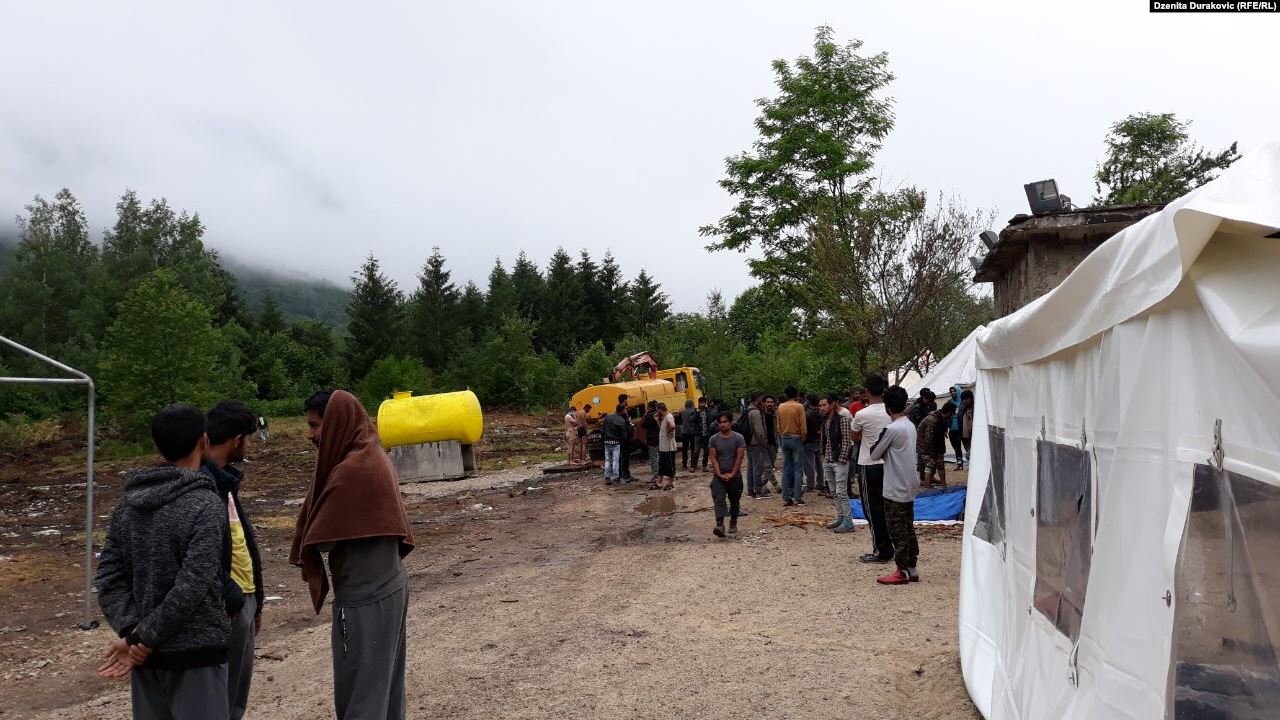 The European Commission adopted on Monday a decision to allocate EUR 10 million of additional funds to support Bosnia and Herzegovina addressing the increased presence of migrants and refugees. This additional allocation brings the total EU funding for migration to Bosnia and Herzegovina to EUR 34 million since the beginning of 2018.
The EU funds will be mainly used to set up additional temporary reception centres and provide basic services and protection, including food and accommodation, access to water sanitation and hygiene.
The EU will also continue improving the capacity of Bosnia and Herzegovina's authorities for identification, registration and referral of third-country nationals crossing the border and for border control and surveillance, thereby also contributing to the fight against and prevention of migrant smuggling, trafficking in human beings and other types of cross-border crimes. It will also help the authorities of Bosnia and Herzegovina with the voluntary return of migrants to their countries of origin.
The EU Delegation to BiH stated in the press release that, according to official estimates, nearly 36,000 refugees and migrants entered Bosnia and Herzegovina since January 2018. Approximately 7,400 refugees and migrants in need of assistance are currently present in the country, mostly in the Una-Sana Canton. Approximately 4,100 are accommodated in EU-funded temporary reception centres.
Since 2007, the European Union has been providing assistance to Bosnia and Herzegovina worth EUR 58.6 million in the area of migration and border management through the Instrument for pre-accession assistance. The country is also benefiting from the IPA regional programme 'Support to Protection-Sensitive Migration Management' worth up to EUR 14.5 million.
EU overall assistance already being implemented to Bosnia and Herzegovina since 2018 to cope with the increased migratory presence amounts to EUR 24 million (EUR 20.2 million from the Instrument for Pre-accession Assistance and EUR 3.8 million of humanitarian aid). This supplementary allocation brings the total to EUR 34 million. This is in addition to the EUR 24.6 million assistance the European Union has provided to Bosnia and Herzegovina in the area of asylum, migration and border management since 2007./ibna