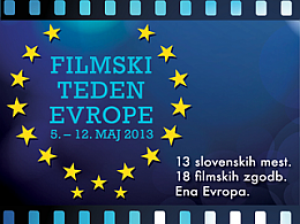 A series of events as part of this year's Europe Week will kick off on Monday. Highlights include the European Film Week and a drop-in session with European Commissioner for the Environment Janez Potočnik.
Main squares of several cities across the country will from Tuesday to Saturday host various information and social activities as part of the Europe Week, including in Maribor, Celje, Ljubljana, Slovenj Gradec and Nova Gorica. The activities will aim to provide European citizens an insight into their rights and opportunities in the 27-nation bloc.
A number of activities in which participants will be able to test their knowledge of the EU, win prizes and discuss EU's cultural heritage with European volunteers from other member states will also take place.