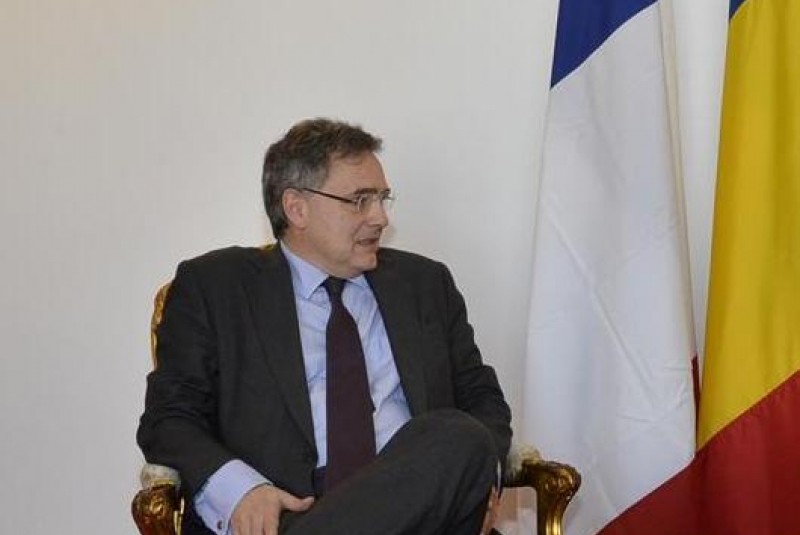 Bucharest, July 14, 2016/ Independent Balkan News Agency
By Haris Stefanatos
The upcoming visit of President Francois Hollande to Romania is "actively" prepared by the French authorities, Ambassador of France Francois Saint-Paul announced on Thursday in Bucharest, in his speech at the National Day reception.
"Mr President (…) you went twice to France in 2015. You invited President Hollande to come to Romania. Prime Minister of Romania, Mr Ciolos, traveled to France this year, also twice. Mr Hollande responded positively and I would say even very positively to your invitation. We are actively preparing this upcoming visit, which should be at the height of our relations," said Francois Saint-Paul, addressing President Klaus Iohannis, who attended the 14 July reception.
Ambassador Francois Saint-Paul pointed out that there are many things that bring France and Romania closer.
"I would even say that everything brings us closer. The new Roadmap of the Strategic Partnership, signed by Mr Ciolos and Mr Valls in Paris on 10 June is a proof in this sense. Such intense exchanges between our countries' ministers, in all fields, have not taken place for a long time. You expect many things from France and we expect a great deal from Romania. We are ambitious," the French diplomat said.
He mentioned that France and Romania jointly develop long-term economic projects. "For example, the Airbus Helicopters plant in Brasov, following the example of the Dacia-Renault success. The French Chamber of Commerce and Industry of Romania multiply projects, ideas, proposals," Ambassador Francois Saint-Paul said.
In June, Prime Minister Dacian Ciolos announced, after the signing of the updated Roadmap of the Strategic Partnership between Romania and France, that the economic field is a priority which the two countries cooperate on. In this context, President Francois Hollande will come in September to Bucharest accompanied by a delegation of businessmen.
Source: Agerpres