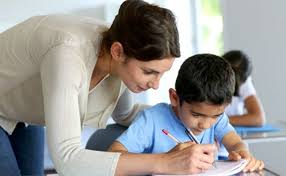 Athens, May 7, 2015/ Independent Balkan News Agency
By Spiros Sideris
Only 15% of children with disabilities in Greece is estimated to have access to education, notes the NGO «ActionAid» in a qualitative research on the state of education for children with disabilities in Greece.
However, the absence of recording register of children with disabilities does not allow a full picture of the number of children who are not in education.
According to the information incorporated by Greece on 2nd and 3rd of Consolidated Periodic Report to the UN Committee on the Rights of the Child and which «ActionAid» included its report, the children with disabilities in Greece are 200,000, whereas in the academic year 2010 -2011 once 31,761 attended school.
Of these 24,105 were enrolled in general education schools and 7,656 in special schools.
Inadequate transportation of students in school, lack of infrastructure in schools to accept students with disabilities, limited visual material, shortage of personnel and lack of stable and sufficient funding of special education, are the reasons, according to the report of «ActionAid», which lead children out of school.
The research conducted on behalf of «ActionAid» the researcher Pelagia Papanikolaou, PhD candidate of the Criminology Law School of the University of Athens, under the Global Action Week for Education. The survey also included interviews of people with disabilities who have passed previously from the Greek education.
"If I had not gone to school, my life would be very different. I would not know how to read, to write, I would not know anything. I would not be able do all the things I do now", confessed during the study, Helen, actor and musician, a person with mental and physical disabilities.
«ActionAid» collects signatures with six requests to the Minister of Education: creating log registry of children with disabilities and their training needs, improving the insufficient accessibility of students in schools, the continuous training of teachers, the establishment of a comprehensive early framework of intervention, adequately staffed and qualified by form of disability, the institutionalization of student participation process with disabilities and their parents in decisions relating to their training, and the steady funding of special education from the state budget.