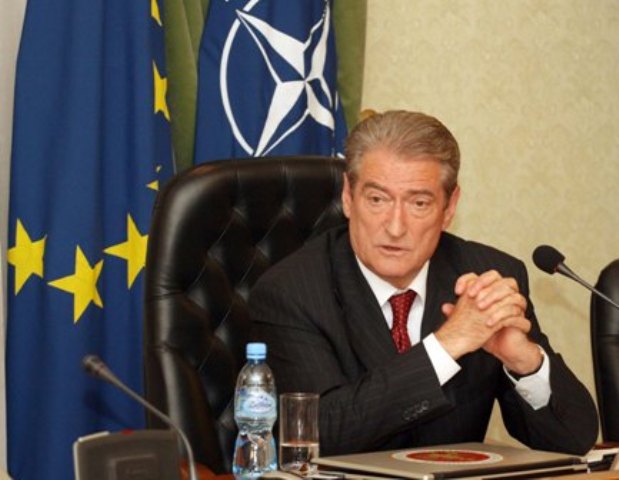 Tirana, July 10, 2013
The acting Prime Minister, Sali Berisha said today during the government meeting that economy continues to grow.
Referring to a report of the European Commission, Berisha said that "The growth in the first quarter has been 1.7%. Economy continues to grow and continues to generate new jobs".
According to the Prime Minister, the economy enjoys the biggest stability in the region. "Therefore I'd like to thank the entire administration for its performance. The elections have been held and they didn't have a negative impact on the economic performance. I invite the administration to continue its work with commitment, because the interests of the Albanian people are what should inspire its work. There's a two figure growth of the industrial production, there's a drop in construction, but in general the growth is positive compared to 2012", underlined Berisha.
"Unemployment has marked a growth of 0.5%. The increase of unemployment in the country is 0.5%. According to the data from the European Commission, if Euro Zone has unemployment of 12.2%, Albania is the only country outside the Euro Zone with unemployment of 12.8%. Unemployment amongst youth in Albania according to this statistic is 22.8%", said Berisha.
Amongst others, Prime Minister Berisha also said that the new majority is showing unacceptable signs of revenge.
Referring to the declarations of his successor, Prime Minister Berisha said that, "these are signs of an unrestrained lust for power and of the lack of information about the rules. He wants to dictate to the acting government the constitutional rules of Bangladesh, a model which doesn't exist in Europe", said Berisha.
Berisha also commented on Rama's declaration about an international auditing by saying that, "these gentlemen must know that the international audit is online. Albania is one of the few countries in the world which makes public on the treasury website every penny spent in the territory of the Republic of Albania from the state budget and this can be verified without any difficulty by every Albanian or foreign citizen on the planet. But, the most excellent audit of the Albanian finances has been made by Fitch in London, where Albania's Eurobor was bought at an interest rate of 7.6% at the beginning, falling down to 5.6%. This is a proof of the high level of confidence on the stability of Albania's finances", said Prime Minister Berisha during the government meeting. /ibna/