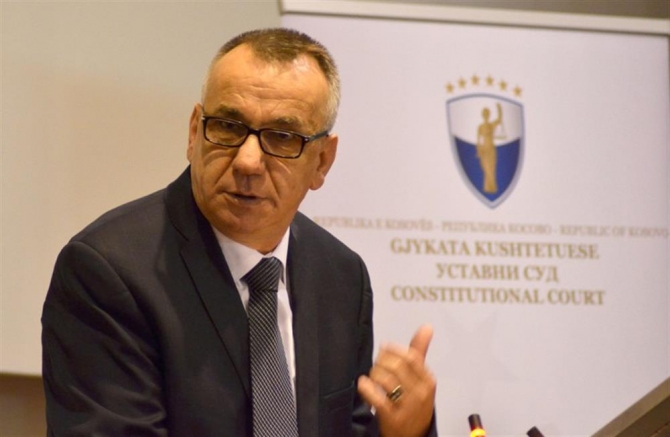 Pristina, December 2, 2014/Independent Balkan News Agency
By Elton Tota
The head of the Constitutional Court of Kosovo, Enver Hasani declared today that accusations addressed by several politicians against the Constitutional Court about the political situation in the country, are personal accusations, which aim at damaging his personal integrity.
In a declaration issued for the media, Hasani said that all the debates taken place in the past 5-6 months have been personalized.
"I can say with full conviction that in the past 5-6 months, I have not heard any legal arguments about the rulings. Unfortunately, in 99% of the cases, these accusations have been launched against me personally to damage my integrity", said Hasani.
Asked about the failure of politicians to apply the recommendations given by this court for a long time, he said that the Constitutional Court has no power to enforce its rulings.
"Besides what has been made public, I cannot say anything else. What I can say is that the Constitutional Court is not responsible about rulings that have had an impact on the political arena. We have defined the modalities of implementation and the constitutional process is divided from the political one", said Hasani.
Hasani also talked about the failure to enforce the ruling on the Pipes' Plant. In this case, the workers of this plant had been awarded by the court a 25 million Euro damage to be paid by the government of Kosovo, following the privatization of the enterprise, which had not paid the salaries for more than 10 years.
But, even in this case, Hasani said that the Constitutional Court cannot force someone to pay someone else. /ibna/