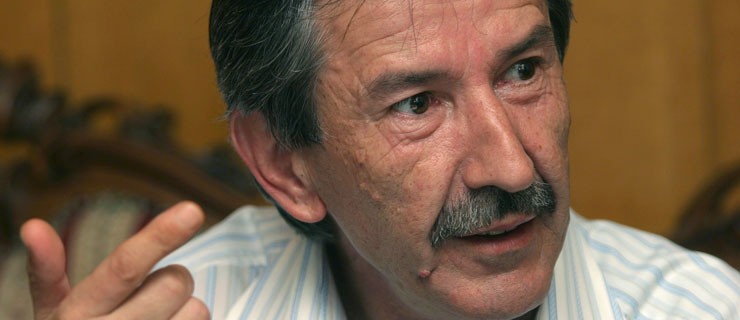 Skopje, 9 September 2015/Independent Balkan News Agency
By Naser Pajaziti
Political debates continue in FYR Macedonia in relation to the affair concerning Macedonian Telecom, where former and current officials are suspected of bribery and corruption.
The scandal erupted after the publication of the testimony of the former head of Macedonian Secret Services, Slobodan Bogoevski submitted in front of the US Securities and Exchange Commission in the United States. Bogoevski has also been an intermediary between Magyar Telecom which holds 51% of the shares of Macedonian Telecom and government officials of the period from 2005 until 2006.
Heads of Magyar Telecom offered a 7,5 million euro bribery for the former PM Vlado Buckovski in 2005, but also for the deputy PM of that time, Musa Xhaferi and leader of BDI (Democratic Union for Integration), Ali Ahmeti. The money was paid not to allow the liberalization of the mobile phone market and other services.
Debates in Skopje have only taken place on the media, while legal experts say that judicial authorities must act after the publication of this testimony.
Buckovski's party, SDSM (Macedonian Social Democratic Union) has denounced this case three years ago. Public Prosecution said that it has received the file for this case and that inquiries are taking place.
General Prosecutor, Marko Zvrlevski declared during the weekend that he doesn't want to comment on the case of corruption of high ranking officials.
University professor, Osman Kadriu, declared for IBNA that detailed inquiries must also be launched in FYROM. "American authorities must assess the testimony given by Bogoevski, but our authorities must also start an investigation based on the testimony that has been made public", Kadriu declared.
The key witness on this affair, Slobodan Bogoevski said today for the media that he confirms his testimony.
Political analyst, Jove Kekenovski says that other details will be made public in the days to come.
"I believe that through this scandal, the American administration wants to remove all corrupt politicians who have been tolerated during this time. I would like this scandal to have a positive ending and for the responsible persons to be brought before justice", Kekenovski declared.
A similar scandal with Magyar Telecom has also occurred in Montenegro, where the court there is finalizing inquiries and a final decision is expected to sanction senior government officials.
As part of Deutsche Telecom, Magyar Telecom possesses 51% of shares in the Macedonian Telecom, while 49% is possessed by the government of FYROM. /ibna/