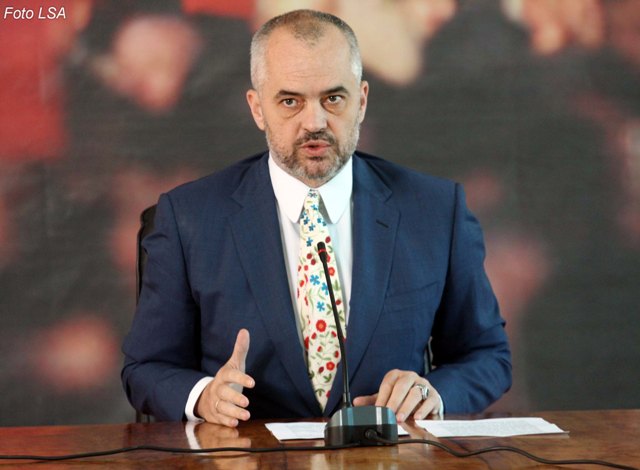 Tirana, August 4, 2014/Independent Balkan News Agency
In the framework of the presentation of the criteria for the verification of higher education, the head of the government, Edi Rama said that accreditation of universities will start in December.
'We will make the accreditation of universities through a national agency that will come from Great Britain starting from December this year. This is only a necessary legal process, which the Ministry of Education should have carried out on a regular basis, but which  hasn't been doing it in more than 20 years. Once this phase is completed, then we will have the accreditation phase. We will not have a damaging artificial division between state run universities and private ones. Every university will undergo the same process. We will base this process on merit. Competition and merit for everyone. All of this will be based on the laws in power", said the PM.
Earlier, PM Rama said that this government has been aware about the dramatic situation that higher education is going through in Albania.
"We have been aware of these dramatic situations in the higher education system. It's a rotten system which has degenerated year after year", said Rama. /ibna/